The CHALINA™ OLED Pendant by Acuity Brands Wins Prestigious Lighting for Tomorrow Award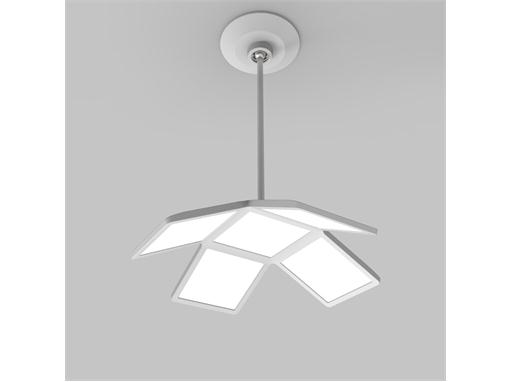 ATLANTA – October 27, 2015
–
Acuity Brands, Inc.
(NYSE: AYI) was recently recognized by the American Lighting Association with a Lighting for Tomorrow Award for its
CHALINA™
Organic Light Emitting Diode (OLED) Pendant. An established leader in OLED and other lighting and controls technologies, Acuity Brands designed the CHALINA Pendant as a unique, energy-efficient lighting solution for a wide variety of interior spaces. The CHALINA Pendant was the only OLED entry to receive an award this year.
The annual Lighting for Tomorrow competition was created in 2002 to recognize the best decorative, energy-efficient lighting fixtures in the market. The competition is organized by the American Lighting Association (ALA), the Consortium for Energy Efficiency (CEE) and Underwriters Laboratories, Inc. (UL).
Using light-emitting materials consisting of lightweight, organic compounds, OLEDs provide a soft, glare-free and flattering light that is cool to the touch. The CHALINA Pendant features five OLED panels attached to a variable-length stem. Available in brushed nickel, champagne and white finish options, CHALINA can be used as an individual accent piece or grouped together to create artistic visual effects.
"Lighting fixtures are often selected for just their functionality or energy savings potential. With the purity of OLED lighting, buyers can also make a visual statement to completely transform a home, office or other interior space," said Jeannine Fisher Wang, Director of Business Development, Acuity Brands Lighting. "We are honored that the CHALINA Pendant has been recognized as a progressive lighting solution with tremendous mainstream potential."
Among multiple attributes, the Lighting for Tomorrow judges noted the CHALINA Pendant's smooth dimming capabilities and competitive price point for consumers. Please visit our web site to learn more about
Acuity Brands OLED
solutions and
where to purchase
.
CONTACTS
Alex Fencl

Acuity Brands

United States

-