Sunoptics Receives Green Leadership Award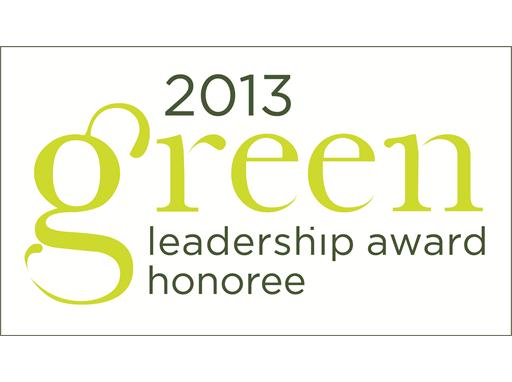 The Sacramento Business Journal has awarded Sunoptics, a leader in high performance prismatic daylighting solutions, a Green Leadership Award for its energy efficient daylighting solutions. The Green Leadership Awards recognize the region's people, companies and organizations that are developing and implementing the most transformative green technologies, products and services. Sunoptics is one of more than 20 lighting, daylighting and controls brands under Acuity Brands, Inc. (NYSE: AYI).
"Acuity Brands and Sunoptics are honored the Sacramento Business Journal has recognized our efforts to help reduce energy usage and waste in buildings across the country," said Eric Huffman, Director, Daylighting Sales, Sunoptics. "From the products we develop to our own manufacturing facility and offices, we understand the value of green building solutions. We are committed to developing energy saving solutions through our product innovations as we continue to explore the power of daylight."
The Sacramento Business Journal hosted a Green Leadership Awards breakfast on Friday, March 22, at the Sheraton Grand Hotel Sacramento to honor the Green Leadership awards winners.
For more information about daylighting solutions from Sunoptics please visit www.sunoptics.com. For more information about Acuity Brands please visit www.acuitybrands.com.
About Acuity Brands
Acuity Brands, Inc. is a North American market leader and one of the world's leading providers of lighting solutions for both indoor and outdoor applications. With fiscal year 2012 net sales of over $1.9 billion, Acuity Brands employs approximately 6,000 associates and is headquartered in Atlanta, Georgia with operations throughout North America, and in Europe and Asia. The company's lighting solutions are sold under various brands, including Lithonia Lighting®, Holophane®, Peerless®, Gotham®, Mark Architectural Lighting(TM), Winona® Lighting, Healthcare Lighting®, Hydrel®, American Electric Lighting®, Carandini®, Antique Street Lamps(TM), Tersen®, Sunoptics®, Sensor Switch®, Lighting Control & Design(TM), Synergy® Lighting Controls, Pathway Connectivity(TM), Dark to Light®, ROAM®, RELOC® Wiring Solutions, and Acculamp®.