Sunoptics Opens New State-of-the-Art Daylighting Facility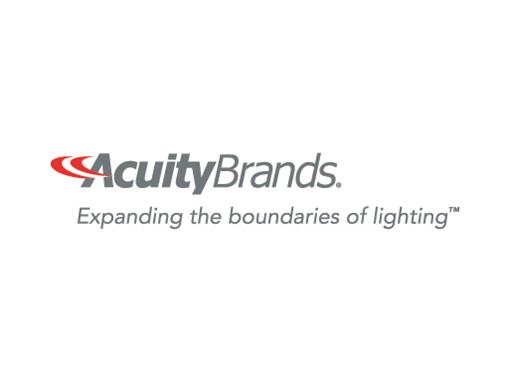 12,000 square-foot building expansion allows customers to explore the performance and energy benefits of integrated daylighting
Sunoptics®
will host the grand opening of its renovated Sacramento-based facility and new Daylighting University™ training center on Thursday, June 14, 2012. The new offices and training facility now boasts an additional 12,000 square feet and provides an opportunity for industry professionals to explore the benefits of daylighting, while providing a high-performance work environment. Additionally, the facility features a 1,600 square foot daylighting training center where Sunoptics will host its Daylighting University monthly training seminars and opportunities for customer presentations.
"In February 2011, Acuity Brands acquired Sunoptics with the vision of owning the entire daylighting solution – electric lighting, natural lighting and lighting controls – to meet the growing demand for daylighting," said Grant Grable, Vice President, Value Stream Leader for Sunoptics. "Expanding our headquarters not only supports the growth of Sunoptics, but also provides a state-of-the-art, fully integrated daylighting training center to better educate architects, specifiers, lighting designers and building owners on integrated daylighting design."
The open house will allow attendees to explore multiple daylighting, electric lighting and controls solutions from Acuity Brands that focus on performance and energy savings. Activities include facility tours featuring interactive daylighting experience, local and national guest speakers and discussions with Acuity Brands daylighting experts including:
o Stephen Lydecker, Senior Vice President & General Manager, Acuity Brands Controls & Solutions
o Cheryl English, Vice President Government & Industry Relations
o Konstantinos Papamichael, Ph.D, Professor, Dept. of Design, Co-Director, CA Lighting Technology Center, University of California, Davis
Dr. Papamichael will give a brief presentation on the integration of adaptive skylight and electric lighting controls, followed by a question and answer session on 'Adaptive Lighting'. Tours will showcase solutions for suspended-ceiling applications, including applications in classrooms, offices and manufacturing spaces that incorporate the latest in daylighting, electric lighting and digital lighting controls.
The facility is open to industry professionals beginning September 1. Monthly training seminars available through Sunoptics Daylighting University also begin in September.
CONTACTS
Stacie Oden

Project Manager

United States

stacie.oden@definition6.com

404-870-0323