Retro Style Meets Modern Technology; Lithonia Lighting Reinvents the Nostalgic Pull-String Closet Light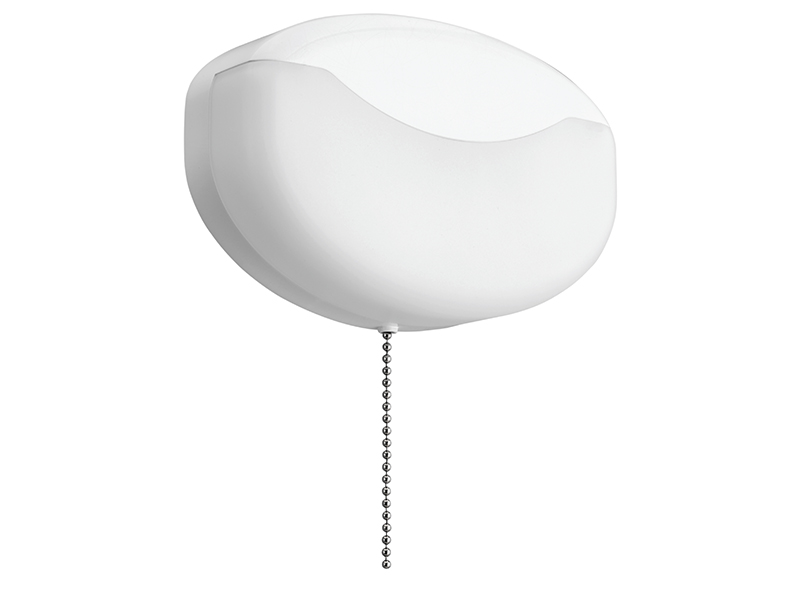 Lithonia Lighting®​ presents a new spin on the retro pull-string closet light, featuring advanced LED technology for a stylish and efficient lighting solution. The new
LED Closet Light​
reduces energy use for homeowners by upwards of 84 percent* compared to traditional light sources. Additional key benefits include: the longevity of the light source - it is engineered to last for 25 years - and its size - it can fit in the palm of a hand, making it versatile and easy to install in many small spaces around the home.
The new compact LED Closet Light measures just 6-5/8 inches wide and 4-1/4 inches tall - making it ideal for tight spaces like closets, pantries, hallways, attics, utility areas and more. It can easily be mounted on ceilings or walls.
"Whether it's looking for a favorite pair of socks or rustling through the pantry for a snack, small, dark spaces void of natural light deserve better quality lighting," said Ryan Ramaker, Lithonia Lighting Senior Product Marketing Manager. "While the compact, pull-string closet light design was popular for small spaces decades ago, the quality of the light and the energy efficiency has traditionally been less than satisfactory. Our new LED Closet Light delivers crisp illumination to make the lighting in those tight spaces easy on the eyes and more functional."
Additionally, long-life LED output of as much as 25 years or 30,000 hours means consumers do not have to worry about the time or hassle of changing light bulbs in a small space. The new LED light features a white acrylic diffuser and removable pull chain - reminiscent of older-style fixtures - for easy operation.The LED Closet Light by Lithonia Lighting is available online or at leading hardware or electrical supply stores for $32.97. For more information, visit
www.lithonia.com​
​.
*Savings based on 8 hours of operation at 0.13 KWH.
About Acuity Brands
Acuity Brands, Inc. is a North American market leader and one of the world's leading providers of lighting solutions for both indoor and outdoor applications. With fiscal year 2013 net sales of over $2 billion, Acuity Brands employs approximately 6,800 associates and is headquartered in Atlanta, Georgia with operations throughout North America, and in Europe and Asia. The Company's lighting solutions are sold under various brands, including Lithonia Lighting®​, Holophane®​, Peerless®​, Gotham®​, Mark Architectural Lighting™, Winona®​ Lighting, Healthcare Lighting®​, Hydrel®​, American Electric Lighting®​, Carandini®​, Antique Street Lamps™, Sunoptics®​, Sensor Switch®​, Lighting Control & Design™, Synergy®​ Lighting Controls, Pathway Connectivity Solutions®​, Dark to Light®​, ROAM®​, RELOC®​ Wiring Solutions, Acculamp®​ and eldoLED®​.
CONTACTS
Neil Egan

Director, Communications

United States

Neil.Egan@acuitybrands.com

770-860-2957