Receive Instant Discount on Lithonia Lighting LED Downlights at The Home Depot Locations Throughout Southern California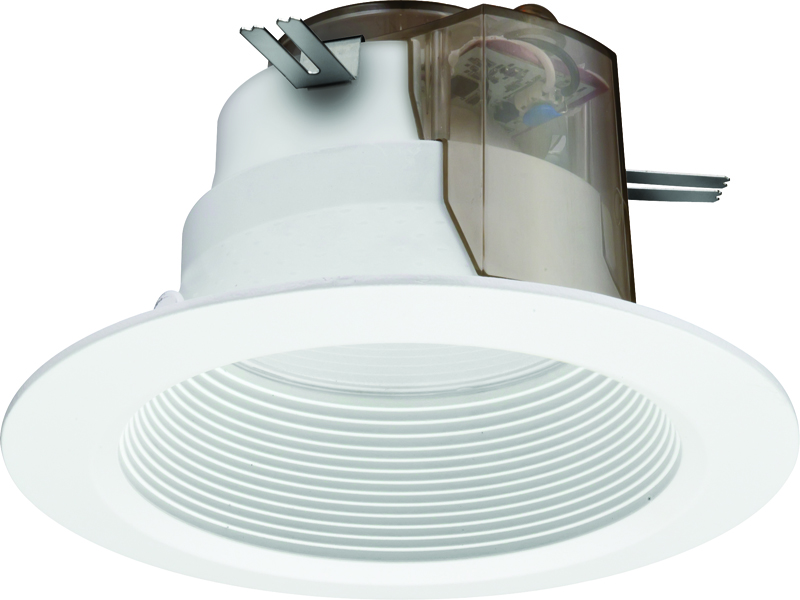 Lithonia Lighting, an Acuity Brands company, and Southern California Edison Company (SCE) electric supply company are offering an instant rebate to encourage consumer adoption of energy saving LED lighting solutions. The rebate applies to the purchase of P Series 6-inch LED Downlighting Modules​ from Lithonia Lighting®​ sold in 88 The Home Depot® stores in the SCE service areas of southern California starting June 1.
The SCE incentives and the joint price reductions from Acuity Brands​, Inc. and The Home Depot will provide consumers with a 25 percent savings on the standard purchase price. In addition to the immediate cost savings on the luminaires, consumers can also expect to save between $475 - $600 in energy costs throughout the life of the product* when upgrading from fluorescent fixtures.
P Series LED Downlights are ideal for indoor spaces for residential or light commercial applications, and are wet listed for use in areas subject to water exposure. The LED technology provides long-lasting, eco-friendly benefits that can minimize energy costs. P Series LED Downlights use advanced technology to dim seamlessly from full illumination.
The rebate is expected to run for up to 6 months or while supplies last. For more information about the P Series from Lithonia Lighting, please visit http://www.lithonia.com​.
*Savings varies based on the lumen output of the product.
About Acuity Brands
Acuity Brands, Inc. is a North American market leader and one of the world's leading providers of lighting solutions for both indoor and outdoor applications. With fiscal year 2013 net sales of over $2 billion, Acuity Brands employs approximately 6,500 associates and is headquartered in Atlanta, Georgia with operations throughout North America, and in Europe and Asia. The Company's lighting solutions are sold under various brands, including Lithonia Lighting®, Holophane®, Peerless®, Gotham®, Mark Architectural Lighting™, Winona® Lighting, Healthcare Lighting®, Hydrel®, American Electric Lighting®, Carandini®, Antique Street Lamps™, Sunoptics®, Axion™ Controls, Sensor Switch®, Lighting Control & Design™, Synergy® Lighting Controls, Pathway Connectivity Solutions®, Dark to Light®, ROAM®, RELOC® Wiring Solutions, Acculamp® and eldoLED®.
About Southern California Edison
An Edison International (NYSE:EIX) company, Southern California Edison is one of the nation's largest electric utilities, serving a population of nearly 14 million via 4.9 million customer accounts in a 50,000-square-mile service area within Central, Coastal and Southern California.
All trademarks referenced are the property of their respective owners.
CONTACTS
Neil Egan

Director, Communications

United States

Neil.Egan@acuitybrands.com

770-860-2957