Pathway Connectivity Solutions to Share Industry Insight and New Technologies at LDI Show 2014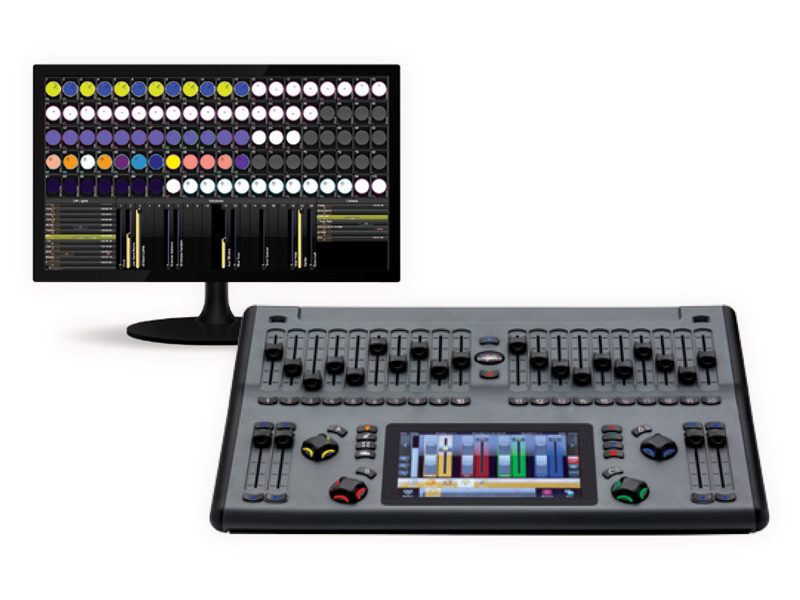 Pathway Connectivity Solutions
®
will demonstrate its latest lighting control consoles and data distribution products for live design professionals and speak about trending industry topics during
LDI 2014
, November 17-23 at the Las Vegas Convention Center - booth 2159.
A resource for show attendees who desire onsite training, Pathway Connectivity Solutions Control Product Manager and subject matter expert
Robert Bell
will lead two conference sessions:
•
Billions Of Color Options: The Best And Worst Part About LEDs
Friday, November 21, 11 a.m.-12:30 p.m.
Explore and understand the technology in solid-state lighting so it can be easily and quicklyused.
•
De-Mystifying Console Busking
Saturday, November 22, 9 a.m.-10:30 a.m.
Discover the building blocks for quick and effective busking - how to break down a song, where toput cues, and how to be prepared to do it quickly.
Additionally, Pathway Connectivity Solutions will exhibit its new Choreo
™
architectural touchscreen controller as well as updates to its innovative
Cognito
™
lighting console
. These products integrate seamlessly with show control inputs and utilize intuitive natural-language control.
•
Choreo Controller:
Previewing at LDI and launching in spring 2015, Choreo is ideally suited for small venues like restaurants and lobbies as well as larger venues like museums and ballrooms. This touchscreen device delivers seamless support to an unlimited number of rooms running independently from one controller.
•
Cognito2 Lighting Console:
Introducing a new version of the console with twice the power, twice the DMX and now with support for an external monitor. New software features include significant enhancements and extensions to the PLAY task, added flexibility for show file management andtools for flipping and fanning lights.
"Our lighting control consoles deliver solutions for the complex task of programming shows that include incandescent dimmers, moving lights and color changing LED fixtures," explains Dave Higgins, Pathway Connectivity Solutions Vice President. "Our innovative solutions make sophisticated stages and architectural lighting systems easy to control, bringing all aspects of show lighting design into one touchscreen-based console. Both Cognito
2
and Choreo provide controllability ofintensities, colors, positions, shapes and timings and integrate seamlessly with show control inputs like button stations, contact closure cards, serial interfaces and time code."
For more information about Pathway Connectivity Solutions, please visit
www.pathwayconnect.com
or visit us at booth 2159.
For more about Choreo, please see
youtu.be/6U5fOsTPafk
About Acuity Brands
Acuity Brands, Inc. is a North American market leader and one of the world's leading providers of lighting solutions for both indoor and outdoor applications. With fiscal year 2014 net sales of $2.4 billion, Acuity Brands employs approximately 7,000 associates and is headquartered in Atlanta, Georgia with operations throughout North America, and in Europe and Asia. The Company's lighting solutions are sold under various brands, including Lithonia Lighting
®
, Holophane
®
, Peerless
®
, Gotham
®
, Mark Architectural Lighting
™
, Winona
®
Lighting, Healthcare Lighting
®
, Hydrel
®
, American Electric Lighting
®
, Carandini
®
, Antique Street Lamps™, Sunoptics
®
, RELOC
®
Wiring Solutions, Acculamp
®
, eldoLED
®
and Acuity Controls, including Pathway Connectivity Solutions
®
.
About Pathway Connectivity Solutions
Pathway Connectivity Solutions is the leading data communications company in the entertainment lighting industry. Since 1985, Pathway has been extending the functionality of DMX control and creating next-generation lighting networks with open system products that harness the power and convenience of Ethernet. Pathway stretches the realm of the possible, by creating breakthrough products that are dependable and easy to use.
CONTACTS
Neil Egan

Director, Communications

United States

Neil.Egan@acuitybrands.com

770-860-2957