nLight ECLYPSE™ Lighting Controller from Acuity Brands Receives Product of the Year Silver Award from Consulting Specifying Engineer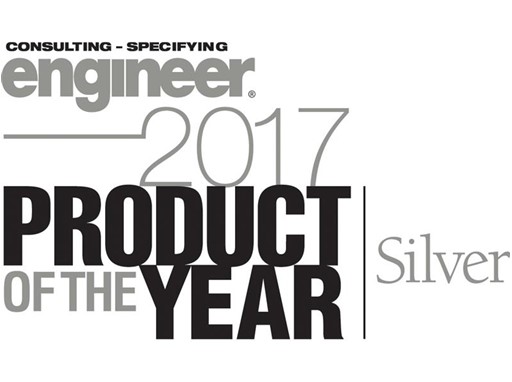 ATLANTA, September 20, 2017
–
Acuity Brands, Inc
. (NYSE: AYI), announced today the nLight ECLYPSE® lighting controller has won the
Consulting-Specifying Engineer
2017 Product of the Year - Silver Award in the Lighting Controls category. Now in its 13th year, the
Consulting-Specifying Engineer
Product of the Year contest is the premier reader-choice award for new products in the HVAC, lighting, fire, electrical and plumbing systems engineering markets.
The nLight ECLYPSE controller extends the power of the nLight® system from Acuity Brands to deliver the next level of lighting control. This BTL-listed B-BC controller leverages native BACnet/IP and WiFi to seamlessly integrate lighting control systems with building management systems, without the need for a gateway. This scalable solution enables BACnet MS/TP-to-IP routing and Modbus RTU integration to cost-effectively connect meters and other devices for a complete lighting control solution.
"The nLight ECLYPSE controller and the nLight system offer the consulting and specifying engineer community an easy way to specify a certified open protocol lighting control system with BACnet certification, Title 24 compliance, and enhanced Open ADR 2.0 specification implementation," said Aswini Vallampati, Director of Product/Market. "Building owners can benefit from extensible lighting and zone management, and future proofing with open protocols;  systems integrators can integrate the product family natively into most BACnet systems, and use project design and deployment accelerators to complete jobs quickly; and, IT professionals can help securely connect Building Management Systems into ADR, and other third party systems using REST APIs."
To learn more about the nLight ECLYPSE lighting controller, please
click here
.
CONTACTS
Neil Egan

Director, Communications

United States

Neil.Egan@acuitybrands.com

770-860-2957