Ngai Receives IES MEDAL for Technical Achievement; Promoted Lighting Quality, Pioneered Progression of OLED Technology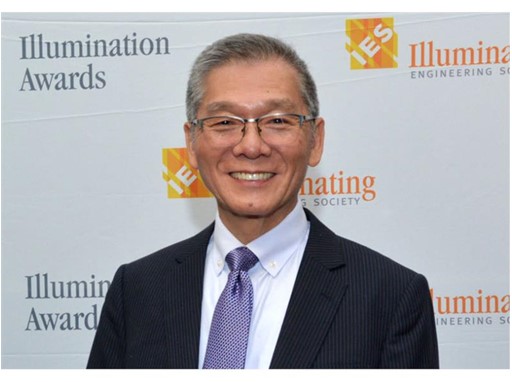 ATLANTA
–
October 25, 2016
–
Acuity Brands, Inc.
(NYSE: AYI) today announced Peter Y. Ngai, Vice President-Technology, has received the Illuminating Engineering Society's (IES) MEDAL in recognition of meritorious technical achievement for furthering the profession, art or knowledge of illuminating engineering. Ngai was honored during the IES 2016 National Convention held October 23-25 in Orlando, Fla.
Ngai began his career in the 1970s with Peerless, an Acuity Brands company.  He is one of the first lighting engineers to implement computer visualization graphics; promote and develop optics for new lamp technologies; research overhead glare; and, develop methods for near-field photometry and the photometry of UV luminaires. He has also pioneered the progression of OLED technology and the promotion of lighting quality.
 "Peter has contributed richly to the technological advancement of lighting design and performance," said Acuity Brands Lighting SVP, Engineering, Rick Earlywine. "His pioneering vision of what lighting can become, especially now with OLED technology, continues to make a mark in the industry and reflects how he is both a talented innovator and technical mentor in the lighting profession."
Over his four-decade career, Ngai has produced 30 technical papers; received 90 patents (over 40 of which were focused on luminaire design); given numerous educational speeches at regional, national and international lighting and technology conferences; and won four top luminaire design awards from LIGHTFAIR® International. He has participated in research and development collaborations with national research institutions such as: Cornell University, Rensselaer Polytechnic Institute, the University of California at Berkeley and Harvard University. 
CONTACTS
Neil Egan

Director, Communications

United States

Neil.Egan@acuitybrands.com

770-860-2957