NEW AUTOBAHN ATBM LED LUMINAIRES OFFER SUSTAINABLE SOLUTION TO REPLACE LEGACY ROADWAY LIGHTING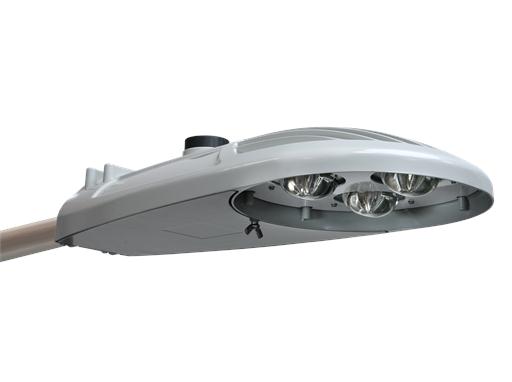 NEW AUTOBAHN ATBM LED LUMINAIRES OFFER SUSTAINABLE SOLUTION TO REPLACE LEGACY ROADWAY LIGHTING
New luminaires combine sleek appearance with energy efficiency and long life
GRANVILLE, Ohio – May 28, 2015– Acuity Brands (NYSE; AYI) introduces Autobahn ATBM LED roadway luminaires for 60 percent greater energy efficiency and 50 percent less maintenance compared to similar HID luminaires. ATBM LED luminaires from American Electric Lighting (AEL) combine precisely engineered glass optics and the crisp white light inherent to LED to improve visibility and enhance safety on roadways while reducing CO2 emission up to 60 percent.
This next generation of Autobahn luminaires features a sleek attractive dayform with a weight and effective projected area (EPA) less than 150- to 250-watt cobrahead units, ensuring the ATBM LED luminaires may be retrofit on existing poles and arms. The L70 and driver life exceed 100,000 hours at 25°C, making the ATBM luminaires the ultimate sustainable solution for municipalities, departments of transportation and utilities renovating legacy roadway lighting.
"The robust IP66 rated borosilicate glass optics ensure longevity and minimize dirt depreciation to minimize maintenance and ensure greater peace of mind," said Scott Posey, Director Roadway & Security Products, Acuity Brands Lighting. "The luminaires operate seamlessly with advanced Acuity Brands controls – including ROAM® smart controls – to maximize operating savings and enhance monitoring and reporting."
ATBM luminaires' LED light engines provide 0 percent uplight and restrict backlight to the depth of a sidewalk for optimal application coverage and maximum pole spacing. The luminaires are offered with a correlated color temperature (CCT) of 4,000K, 70 CRI minimum or an optional 5,000K, 70 CRI minimum. They are also available with Type II, III, IV and V roadway distributions and 7,000 to 17,400 lumens.
Other mechanical features promote easy installation and maintenance:
Lineman friendly tool-less entry, three station terminal block and quick disconnects
Rugged die-cast aluminum housing and door coated with polyester powder for durability and corrosion resistance
Mast arm mount adjustment for arms ranging from 1 1/4 inches to 2 inches
Wildlife shield cast into the housing (rather than a separate piece)
"ATBM LED luminaires offer an efficient and cost-effective solution for a range of applications from municipal streets, highways and residential areas to campuses, military bases, industrial parks, hotels and resorts, municipal parks and recreation centers," Posey said.
The AEL luminaires include ANSI C136 10kV/5kA "enhanced" surge protection, 5,000 hour salt spray finish and optional 20-year photo control.
"New ATBM LED luminaires continue Acuity Brands' leadership by providing best-in-class solutions for the streets and highway market to support the needs of municipalities, departments of transportation and utilities with options for wireless networks," said Rob Drago, Vice President Infrastructure, Acuity Brands Lighting.
For more details about new Autobahn ATBM LED luminaires and other roadway solutions, visit http://www.acuitybrands.com/infrastructure​.
About Acuity Brands
Acuity Brands, Inc. is a North American market leader and one of the world's leading providers of lighting solutions for both indoor and outdoor applications. With fiscal year 2014 net sales of $2.4 billion, Acuity Brands employs approximately 7,000 associates and is headquartered in Atlanta, Georgia with operations throughout North America, and in Europe and Asia. The Company's lighting solutions are sold under various brands, including Lithonia Lighting®, Holophane®, Peerless®, Gotham®, Mark Architectural Lighting™, Winona® Lighting, Healthcare Lighting®, Hydrel®, American Electric Lighting®, Carandini®, Antique Street Lamps™, Sunoptics®, RELOC® Wiring Solutions, eldoLED® and Acuity Controls. For more information, visit www.acuitybrands.com​​.
About American Electric Lighting
Headquartered in Granville, Ohio, American Electric Lighting (AEL) has been recognized for the highest quality and reliability in outdoor, utility and infrastructure lighting for over 60 years. As part of the Acuity Brands outdoor lighting portfolio, AEL provides energy efficient lighting systems for a range of utility, DOT, municipal and other outdoor applications.
Visit http://www.americanelectriclighting.com​ to view the latest product news from AEL.
###
Media Contact:
Kate Thacker
Ketchum
404.879.9194
kate.thacker@ketchum.com
CONTACTS
Kate Thacker

Account Manager

United States

404-879-9278