Multiple Acuity Brands LED Lighting Products Receive Prestigious Architectural SSL Product Innovation Awards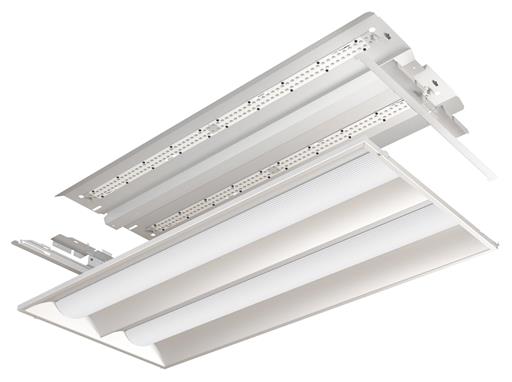 Acuity Brands, Inc. announced today a total of five indoor and outdoor LED lighting products, including three general ambient lighting products, one linear cove/wall wash and one area lighting product, have been selected to receive 2012 Solid-State Lighting Product Innovation Awards (PIA) from Architectural SSL magazine. The awards, representing a peer-recognized selection of quality LED products, identify and honor the market's best LED and solid-state luminaires and fixtures.

The innovative and significant new Acuity Brands products selected by PIA include: Lithonia Lighting® RTLED Relight indoor ambient LED series, Lithonia Lighting® VTLED indoor ambient LED series, Lithonia Lighting® STLED indoor ambient LED series, Lithonia Lighting® Z series LED striplight and American Electric Lighting® Autobahn outdoor area LED lighting.

"We are truly honored that our innovative LED lighting solutions have been recognized and appreciated by the industry," said Rick Earlywine, Acuity Brands Lighting Senior Vice President, Innovation & Technology. "As the recognized leader in the lighting industry, it is our responsibility to maximize the potential of digital technology – smart luminaires, robust controls and advanced toolsets – to create the best lighting solutions for every indoor and outdoor environment."
CONTACTS
Stacie Oden

Project Manager

United States

stacie.oden@definition6.com

404-870-0323