Mobile Apps from Acuity Controls Offer Quick and Easy Lighting Configuration and Control in the Palm of Your Hand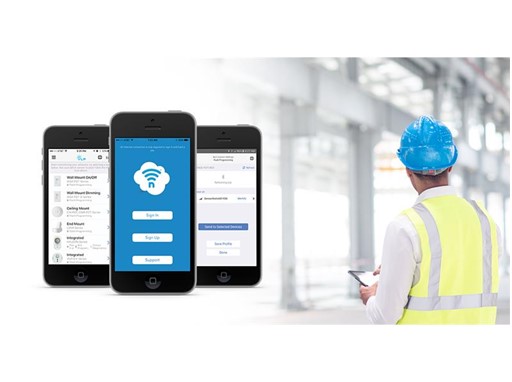 ATLANTA – January 24, 2017 –
Acuity Brands, Inc.
(NYSE: AYI) today announced the availability of mobile apps to help make start-up and programming of lighting control networks and sensors from Acuity Brands easier and quicker. Now electrical contractors and other validated users can have the capability to set up and manage indoor lighting controls via their iPhone® and Android™ mobile devices. 
Three feature-laden mobile lighting apps are available based on equipment, installation, configuration, lighting application and other factors:
The VLP mobile app configures settings on VLP-enabled Sensor Switch® occupancy sensors and photocontrols, providing a time-saving alternative to push-button programming.  The VLP app uses the camera flash or Bluetooth® technology on a mobile device to set occupancy time delay, trim values, photocontrol options among other features. 
The CLAIRITY™ mobile app allows users to start up, configure and troubleshoot nLight® AIR wireless controls from a compatible smartphone or tablet. The CLAIRITY mobile app is optimized for efficient onsite start-up and maintenance activities. It allows validated users to easily modify the settings and operation of the fixtures, sensors and wall switches, aiding in meeting energy code requirements. For larger installations, multiple users may use the CLAIRITY mobile app simultaneously to reduce onsite time.
The nConfig™ mobile app is for nLight® controls start-ups and is a quick and easy alternative to SensorView software for smaller projects and simple programming. The nConfig app allows for the wireless creation of groups and behaviors for stand-alone nLight zones using Bluetooth® technology. Whether it's occupancy, daylighting or setting trim levels, the nConfig mobile app is a cost-effective method that simplifies programming and helps reduce start-up time.
"Electrical contractors continue to ask us for more ways to help them save time on a job," said Mike Ratushny, Director of Product Marketing for nLight AIR. "Our new mobile apps help streamline and reduce many time-consuming aspects of start-up and programming lighting controls, such as going up and down a ladder on the job site just to flip dip switches and press activation buttons.  Once the job is complete, customers can be trained by their contractor to use the app to operate straightforward features or make modifications, cutting down on the contractor's 'call backs' to handle simple tasks." 
CONTACTS
Neil Egan

Director, Communications

United States

Neil.Egan@acuitybrands.com

770-860-2957