LNH2 - LED NEMA Head Luminaires from American Electric Lighting Offer a Superior Solution to Transition Security Lighting from HID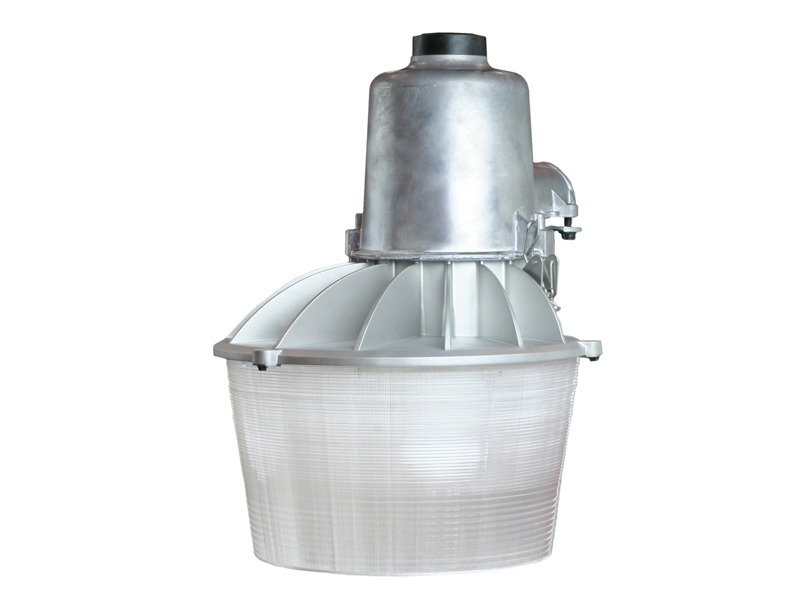 New LED luminaire combines familiar look with cost-cutting features and long life
New LNH2 luminaires from American Electric Lighting® ®​ provide a cost-effective solution to convert existing HID security lighting systems to LED. Presenting a familiar NEMA Head look, LNH2 luminaires provide a 60 percent energy reduction, while cutting maintenance costs by half to ensure very rapid payback versus HID. 
Environmentally friendly LNH2 LED luminaires improve visibility by supplying a comfortable and efficient white light. Performance packages of 1800, 2500, 3300, 4200 and 5800 lumens and a choice of Roadway Type III or Type V distribution allow application flexibility. The LNH2 fixtures are also available with several optics, including open bottom acrylic, no acrylic refractor, or no acrylic refractor-zero uplight.   
"New LNH2 luminaires take security lighting into the future by providing a high level of visibility coupled with significantly lower operating and maintenance costs," said Scott Posey, Acuity Brands Lighting​ Roadway and Security Product Manager. "Long life and a substantial decrease in CO2 emissions result in a highly sustainable solution." 
LNH2 luminaires are offered with optional 10-year or 20-year rated solid-state photocontrols and a 3, 5 or 7-pin photocontrol receptacle. Suggested applications include security areas, storage yards, loading and receiving areas and rural residences.
The luminaires come unpainted as standard or may be ordered with gray paint. For more details about new LNH2 luminaires for security lighting, visit www.americanelectriclighting.com​ or call 800-754-0463.
About Acuity Brands
Acuity Brands, Inc. is a North American market leader and one of the world's leading providers of lighting solutions for both indoor and outdoor applications. With fiscal year 2013 net sales of over $2 billion, Acuity Brands employs approximately 6,800 associates and is headquartered in Atlanta, Georgia with operations throughout North America, and in Europe and Asia.  The Company's lighting solutions are sold under various brands, including Lithonia Lighting®​​, Holophane®​, Peerless®​​, Gotham®​​, Mark Architectural Lighting™, Winona®​​ Lighting, Healthcare Lighting®​​, Hydrel®​​, American Electric Lighting®​​, Carandini®​​, Antique Street Lamps™, Sunoptics®​, Sensor Switch®​, Lighting Control & Design™, Synergy®​ Lighting Controls, Pathway Connectivity Solutions®​​, Dark to Light®​​, ROAM®​​, RELOC®​​ Wiring Solutions, Acculamp®​​ and eldoLED®​​.
About American Electric Lighting
Headquartered in Granville, Ohio, American Electric Lighting has been recognized for the highest quality and reliability in outdoor, utility and infrastructure lighting for over 60 years. As a business unit of Acuity Brands Lighting, AEL provides energy efficient lighting systems for a range of utility, DOT, municipal and other outdoor applications.
Visit www.americanelectriclighting.com​ to view the latest product news from AEL. 
CONTACTS
Neil Egan

Director, Communications

United States

Neil.Egan@acuitybrands.com

770-860-2957