Lithonia Lighting Expands Best-in-Class P Series LED Recessed Lights Family for Residential and Light Commercial Spaces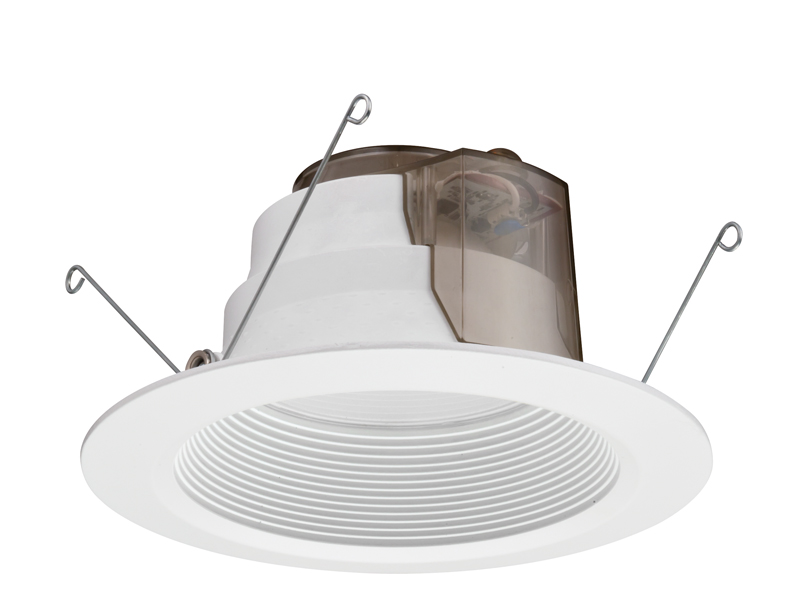 P Series LED product family now features expanded style options and superior color rendering.
Acuity Brands, Inc.​ enhances its popular P Series​ high-performance LED modules from Lithonia Lighting® with new stylish designs and improved light quality. Delivering exceptional performance, P Series LED recessed lights are ideal for residential spaces such as kitchens and basements, and light commercial applications such as boutiques and hotels.
P Series LED recessed lights now feature seven new finishes to accommodate a variety of décor styles. The modules can be ordered preassembled to custom specifications, or trims can be purchased individually.
An increased color-rendering index (93) delivers superior color in both 2700K and 3000K, rendering colors nearly as natural and true as daylighting. This especially benefits applications such as retail environments or hotels where customers are very visually influenced.
"Our expanded LED recessed solutions meet the aesthetic needs of designers and the energy-saving needs of facility managers and building owners for residential and light commercial spaces," said Michael Bruce, Acuity Brands Product Manager, Downlighting, Track and Lamp. "Our best-in-class P Series LED recessed modules are engineered to provide premium lighting with superior performance."
Available in 4-inch, 5-inch or 6-inch aperture sizes, all P Series LED recessed lights are ENERGY STAR® rated to deliver 46 years of expected life*. The fixtures feature a universal fit and a broad and even distribution of light. The P Series family is wet-listed for use in any indoor application.
For more information about the P Series LED recessed lights, please visit http://www.lithonia.com
*Based on 50,000 hours at 3 hours per day
About Acuity Brands
Acuity Brands, Inc. is a North American market leader and one of the world's leading providers of lighting solutions for both indoor and outdoor applications. With fiscal year 2013 net sales of over $2 billion, Acuity Brands employs approximately 6,800 associates and is headquartered in Atlanta, Georgia with operations throughout North America, and in Europe and Asia. The Company's lighting solutions are sold under various brands, including Lithonia Lighting®​, Holophane®​, Peerless®​, Gotham®​, Mark Architectural Lighting™, Winona®​ Lighting, Healthcare Lighting®​, Hydrel®​, American Electric Lighting®​, Carandini®​, Antique Street Lamps™, Sunoptics®​, Sensor Switch®​, Lighting Control & Design™, Synergy®​ Lighting Controls, Pathway Connectivity Solutions®​, Dark to Light®​, ROAM®​, RELOC®​ Wiring Solutions, Acculamp®​ and eldoLED®​.
All trademarks referenced are the property of their respective owners.
CONTACTS
Neil Egan

Director, Communications

United States

Neil.Egan@acuitybrands.com

770-860-2957