Lithonia Lighting Blends Today's LED Benefits with Avanté's Classic Design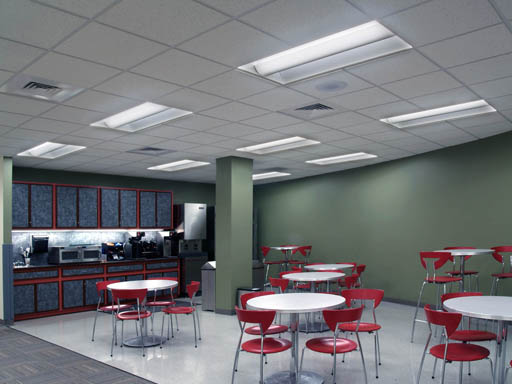 ATLANTA – March 3, 2015 – Acuity Brands, Inc.​ ​ (NYSE: AYI) introduces the Avanté® LED Direct/Indirect recessed luminaires from Lithonia Lighting​®, designed to deliver the market-preferred benefits of the classic Avanté luminaire while expanding the value of lighting for modern facilities by adding energy efficient LEDs and digital controls.
Avanté luminaires
Since 1996, Avanté fluorescent luminaires have set the benchmark for direct/indirect recessed applications by combining elegant aesthetics with a visually comfortable, glare-free aperture - a perfect complement commercial office spaces, conference rooms, common areas, educational facilities, airports and medical facilities. Now, these classic values are translated and enhanced for modern spaces that demand greater energy savings and access to digital controls.
"Since Lithonia Lighting established the direct/indirect approach to lighting with Avanté 19 years ago, we have enjoyed strong demand for the product," said Steve Wiese, Vice President of Commercial Indoor, Acuity Brands Lighting. "We see continued interest in Avanté's unique aesthetic and performance benefits as new technologies advance in our industry. We made sure that the classic appearance and performance that has made Avanté the market leader were translated to a modern, digital solution, featuring both LED-enabled energy savings and nLight® controls."
Avanté LED is available in 2'x2', 2'x4' and 1'x4' recessed luminaire sizes that deliver to 100 lumens per watt (LPW) and is a DesignLights Consortium® (DLC) qualified product*. Integrated nLight digital technology enables communication between Avanté LED luminaires and nLight Controls devices such as occupancy sensors, photocells and wall stations. In order to provide smooth, seamless and flicker-free dimming to 1% the Avanté LED features eldoLED 0-10V driver as standard. These advanced dimming and controls capabilities save energy and prolong the life of the LED modules while taking full advantage of the LEDs range of dimming.
For more information on the Avanté line and the latest offerings from Lithonia Lighting, please visit www.acuitybrands.com​ or www.lithonia.com​.
*Not all versions may be DLC qualified. Please check the DLC Qualified Products List at www.designlights.org/QPL to confirm which versions are qualified
About Acuity Brands
Acuity Brands, Inc. is a North American market leader and one of the world's leading providers of lighting solutions for both indoor and outdoor applications. With fiscal year 2014 net sales of $2.4 billion, Acuity Brands employs approximately 7,000 associates and is headquartered in Atlanta, Georgia with operations throughout North America, and in Europe and Asia.  The Company's lighting solutions are sold under various brands, including Lithonia Lighting®, Holophane®, Peerless®, Gotham®, Mark Architectural Lighting™, Winona® Lighting, Healthcare Lighting®, Hydrel®, American Electric Lighting®, Carandini®, Antique Street Lamps™, Sunoptics®, RELOC® Wiring Solutions, eldoLED® and Acuity Controls. For more information, visit www.acuitybrands.com​​.
CONTACTS
Kate Thacker

Account Manager

United States

404-879-9278