LIGHTFAIR International 2014 "Most Innovative Product of the Year" Award Goes to Acuity Brands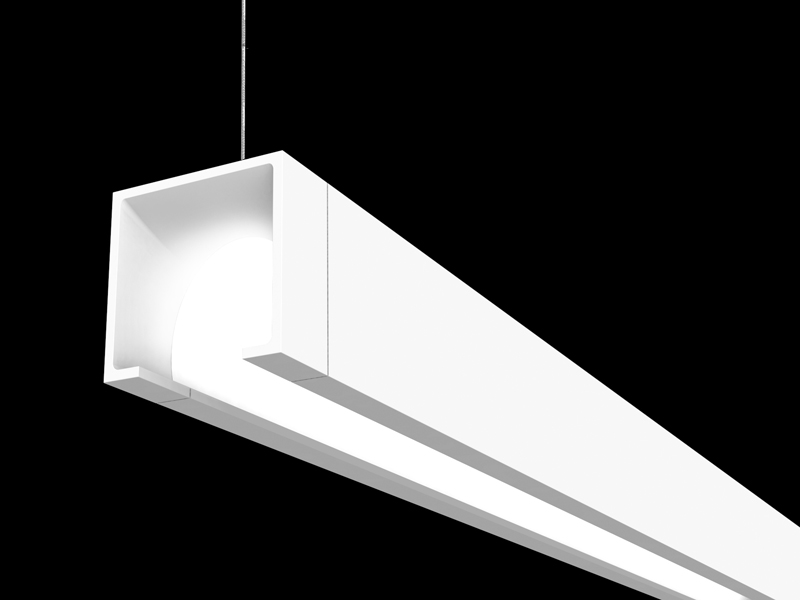 Acuity Brands, Inc.has been officially recognized by the Lightfair International (LFI) 2014 ​ Innovation Awards competition for the Most Innovative Product of the Year award. The award designation honors Acuity Brands for its Peerless® Open LED luminaires.
Considered the most important industry awards ceremony honoring industry innovations, the Most Innovative Product of the Year Award is the highest honor presented by an independent panel of lighting professionals, recognizing the best new product.
"We are honored to be recognized by our industry peers with this prestigious award for the Peerless Open," said Jimalee Beno,  Acuity Brands Vice President and Peerless Lighting Value Stream Leader. "The award confirms our mission to create innovative high-performance LED lighting solutions that meet market needs and advance the lighting industry. We are proud to maintain this leadership role in the design and development of lighting solutions."
Open luminaires from Peerless use constructive occlusion to reflect and diffuse LED light across an inner arch and back down to produce soft, comfortable Illumination from a lens-free linear form. Open luminaires can be specified with an integrated sensor and controls module for daylight dimming, occupancy detection, lumen management and system networking. They are available in recessed and suspended forms.
For more information about award winning products from Acuity Brands, please visit www.acuitybrands.com​.
About Acuity Brands
Acuity Brands, Inc. is a North American market leader and one of the world's leading providers of lighting solutions for both indoor and outdoor applications. With fiscal year 2013 net sales of over $2 billion, Acuity Brands employs approximately 6,500 associates and is headquartered in Atlanta, Georgia with operations throughout North America, and in Europe and Asia.  ROAM, with numerous installations throughout the U.S. and Canada, is the proven leader in outdoor wireless control solutions.  The Company's lighting solutions are sold under various brands, including Lithonia Lighting®, Holophane®, Peerless®, Gotham®, Mark Architectural Lighting™, Winona® Lighting, Healthcare Lighting®, Hydrel®, American Electric Lighting®, Carandini®, Antique Street Lamps™, Sunoptics®, Axion™ Controls, Sensor Switch®, Lighting Control & Design™, Synergy® Lighting Controls, Pathway Connectivity™, Dark to Light®, ROAM®, RELOC® Wiring Solutions, Acculamp® and eldoLED®.
CONTACTS
Neil Egan

Director, Communications

United States

Neil.Egan@acuitybrands.com

770-860-2957