Illuminating Engineering Society Selects Seven Innovative Acuity Brands Luminaires for Annual Progress Report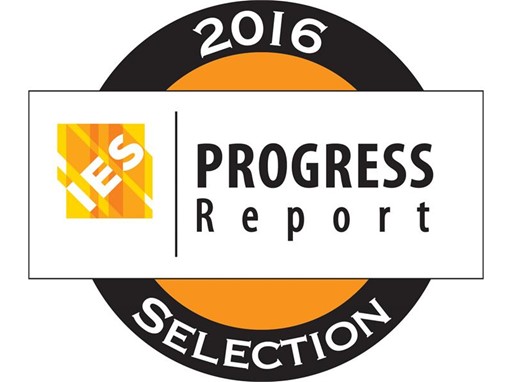 ATLANTA – August 10, 2016
– Seven LED lighting solutions from
Acuity Brands, Inc.
​ (NYSE: AYI) were selected for the 2016 Illuminating Engineering Society (IES) Progress Report, which showcases the year's most significant developments in the art and science of lighting. Acuity Brands luminaires selected by IES address a variety of lighting applications in the commercial, educational, transportation and retail sectors.
ChromaControl™ LED troffer by Indy™: a low-profile LED troffer designed to support optimal circadian responses to help boost student and worker performance.
Olessence™ luminaires by Peerless®: a high-performance architectural linear suspended lighting solution that balances OLED and LED lighting technologies to maximize beauty and performance in lighting while optimizing energy savings and cost.
RUBIK™ luminaires by Mark Architectural Lighting™: a new family of recessed LED luminaires for grid ceilings that offers unparalleled design flexibility with dynamic lighting capabilities.  
LDN8 downlight by Lithonia Lighting®: the most powerful downlight on the market delivering up to 20,000 lumens from a cost-effective fixture; provides a uniform, general illumination for high ceiling and other applications.
Aculux™ 4-inch LED luminaires by Juno®: precision recessed adjustable downlights that can deliver up to 3,200 lumens for upscale residential, commercial and retail interiors with high-ceilings.
Autobahn Series ATBL by American Electric Lighting®: a high-performance, energy efficient solution for local, collector and major roadways; also suitable for highway access ramps and some area lighting applications.
LightShape™ technology from eldoLED®: designed to allow fixture designers to easily set up and fine tune a driver and LED module for dynamic white lighting applications.
"The lighting industry continues to move beyond providing merely cost and energy savings, and our recognition by the IES Progress Report is a testament to our ability to fulfill the desire of many customers for constant innovation of lighting and networked controls that provide customized solutions for a variety of applications," said Rick Earlywine, SVP-Engineering, Acuity Brands Lighting. "We thank the IES for this honor and we will continue to engineer exciting, yet efficient and practical, solutions for the market in the coming year."
For more information about the 2016 IES Progress Report, please visit 
www.ies.org
​​.
CONTACTS
Neil Egan

Director, Communications

United States

Neil.Egan@acuitybrands.com

770-860-2957