Illuminating Engineering Society Selects 14 Acuity Brands Lighting Products for Annual Progress Report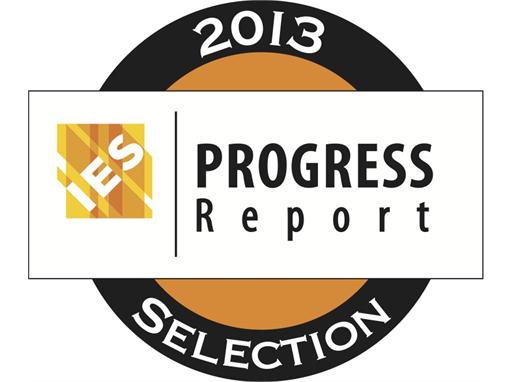 Acuity Brands, Inc.
​ is pleased to announce that 14 of the company's products have been selected by the Illuminating Engineering Society (IES) to be included in its 2013 Progress Report. The IES Progress Report documents significant worldwide developments and achievements in the lighting industry, including new products, applications and design tools.
"The breadth and depth of our LED and OLED lighting portfolio continues to grow – not only in terms of the number of available products – but also in terms of technological advancements," said Rick Earlywine, Acuity Brands Lighting Senior Vice President, Luminaires and Lighting. "Having a total of 14 products distinguished by acceptance into the 2013 IES Progress Report confirms Acuity Brands is leading the digital transformation of the lighting industry."
The innovative Acuity Brands® products selected by IES span multiple categories including LED lighting, OLED lighting, components and software for a variety of applications:
LED Drivers
Acuity Brands is a world leader in the design and manufacture of intelligent drive solutions for LED-based lighting systems. Our eldoLED® brand technologies help deliver smarter, sleeker and more efficient LED lighting systems. IES Progress Report selected the following LED driver from eldoLED:
LED Lamps
Acuity Brands offers a comprehensive assortment of the highest quality LED-based lamps in the industry. Featuring patented technology, Acculamp® brand LED lamps deliver consistent color control, optimal light output and maximum energy efficiencies. IES Progress Report selected the following LED lamp from Acculamp:
Indoor LED Luminaires
From architectural downlights to industrial high bay lighting solutions, Acuity Brands indoor LED lighting products help reduce maintenance, reduce energy use and provide the highest quality of light. IES Progress Report selected the following indoor LED luminaires from the Acuity Brands portfolio:
Outdoor LED Luminaires
From quiet streets to heavily traveled roadways, Acuity Brands outdoor luminaires are specifically designed to put light on outdoor tasks and improve illumination, with the goal of enhancing safety, security and visual comfort. IES Progress Report selected the following outdoor LED luminaires from Holophane:
OLED Luminaires
Acuity Brands is dedicated to OLED lighting advancement and continues its research and development efforts to identify what OLEDs can bring to lighting by synthesizing design, application and technology. IES Progress Report selected the following OLED luminaires from Acuity Brands:
Lighting Software
Acuity Brands provides software to enable proper planning and simulation of lighting projects. This software can help users complete tasks during the planning stages of a lighting project, such as easily selecting the best luminaires for the project and helping identify and calculate the best internal rate of return. IES Progress Report selected the following software from Acuity Brands:
Visit www.AcuityBrands.com ​to learn more about Acuity Brands LED lighting and OLED lighting portfolio. For more information about the 2013 IES Progress Report, please visit www.ies.org​.
About Acuity Brands
Acuity Brands, Inc. is a North American market leader and one of the world's leading providers of lighting solutions for both indoor and outdoor applications. With fiscal year 2012 net sales of over $1.9 billion, Acuity Brands employs approximately 6,000 associates and is headquartered in Atlanta, Georgia with operations throughout North America, and in Europe and Asia. The company's lighting solutions are sold under various brands, including Lithonia Lighting®, Holophane®, Peerless®, Gotham®, Mark Architectural Lighting™, Winona®, Healthcare Lighting®, Hydrel®, American Electric Lighting®, Carandini®, Antique Street Lamps™, Tersen®, Sunoptics®, Sensor Switch®, Lighting Control & Design™, Synergy® Lighting Controls, Pathway Connectivity Solutions®, Dark to Light®, ROAM®, RELOC® Wiring Solutions, Acculamp® and eldoLED®.
CONTACTS
Neil Egan

Director, Communications

United States

Neil.Egan@acuitybrands.com

770-860-2957