Holophane HMAO LED II Wins Prestigious Lux 2015 Exterior Luminaire of the Year award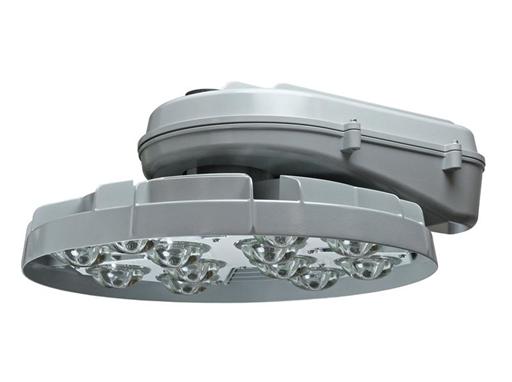 ATLANTA – December 8, 2015 – Acuity Brands, Inc.​ ​ (NYSE: AYI) announced its High Mast Advanced Optix (HMAO)​ LED II luminaire from Holophane® was recognized recently by the Lux Awards with the Exterior Luminaire of the Year Award.
The HMAO LED II luminaire has been engineered for new and retrofit high mast applications such as parking lots, airports and roadways that demand better visibility and enhanced safety. With the latest in high-efficiency LED technology, the HMAO LED II has five dedicated distributions designed for all types of installations where high mounting is required.

By combining the latest in LED technology with an advanced glass refractor optic, the judges recognized how the HMAO LED II luminaire breaks up the image of LEDs with a glowing effect from prismatic glass optics. This reduces the glare normally associated with individual LEDs and eliminates hot spots on the targeted area, thus creating a more uniform lighting solution.

The annual Lux Awards ceremony was created in 2010 to recognize the lighting world's top manufacturers, boldest clients, new technologies and inspiring installations. To learn more about the HMAO Luminaire, please visit http://www.holophane.co.uk/hmao.html​.

CONTACTS
Neil Egan

Director, Communications

United States

Neil.Egan@acuitybrands.com

770-860-2957