Holophane CityMax LED Luminaire Wins Prestigious Lux Awards' 2017 Exterior Luminaire of the Year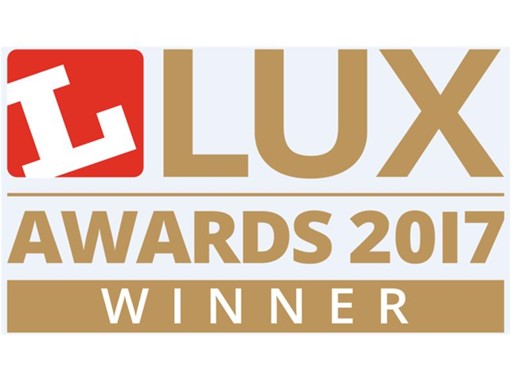 ATLANTA – November 29, 2017 –
Acuity Brands, Inc.
(NYSE: AYI) announced its CityMax LED luminaire from Holophane® was recognized recently by the Lux Awards with the 2017 Exterior Luminaire of the Year. Available through Holophane Europe Limited operations located in the United Kingdom, the CityMax luminaire offers a versatile urban lighting system with a modern, innovative design for a variety of city applications.
With its flexible design, the CityMax outdoor luminaire offers an extensive range of lumen packages and varied mounting options that are an ideal solution for city projects that encompass streets, avenues, squares and roads. The luminaire's circular design seamlessly incorporates the LED modules to blend well with an urban landscape, creating a comfortable and pleasant space at night and a discrete, elegant look during the day.
The CityMax luminaire was chosen by the Lux Award judges for being,  "a superbly engineered luminaire with stunning photometrics."  The annual Lux Awards ceremony was created in 2010 to recognize the lighting world's top manufacturers, boldest clients, new technologies and inspiring installations.
CONTACTS
Neil Egan

Director, Communications

United States

Neil.Egan@acuitybrands.com

770-860-2957