Eight Acuity Brands Experts to Present at Lightfair International 2013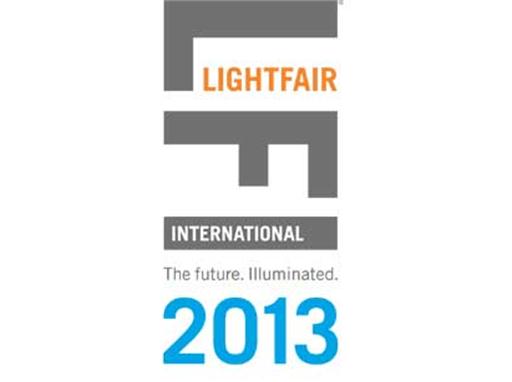 Acuity Brands, Inc. is pleased to announce eight of its experts are featured speakers at Lightfair International 2013 in Philadelphia, April 21 – 25. Acuity Brands lighting, controls and daylighting experts will host a variety of workshops and seminars, covering topics from managing LED luminaire costs to healthcare lighting and retrofit lighting.
"We are excited to share our expertise with the industry as we continue to expand and develop new lighting, controls and daylighting technology," said David Grimm, Acuity Brands Lighting Vice President. "Presenting at Lightfair is a way we can engage with the industry to share our knowledge and gain insight from other industry professionals."  
Featured Acuity Brands experts presenting during Lightfair International 2013 at the Pennsylvania Convention Center include:
Sunday, April 21
Visual 2012 Training: David DiLaura, Acuity Brands Lighting Principal Illuminating Engineer, Innovation & Technology Group, with Randall King, Acuity Brands Lighting 

Director of the Illuminating Engineering Services and Tim Sears, Acuity Brands Lighting 

Lead Illuminating Engineer
Monday, April 22
Photometry: Greg Subisak, Acuity Brands Lighting Director of Training for Center of Light & Space – Granville
Tuesday, April 23
Tools and Resources for Choosing Wise Investments in Lighting: Damon Wood, Acuity Brands Lighting Specification Sales Manager
Wednesday, April 24
Managing LED Luminaire Costs: Mark Hand, Acuity Brands Lighting 

Director of Indoor New Product Development & Technology

The Visually-Optimized, Empowered Patient Room: Approaches to Transforming the Lighting Environment for Healthcare Facilities: Karyn Gayle, Acuity Brands Lighting Vice President, Healthcare Vertical
Thursday, April 25
Lighting Retrofits: A Better Option Now Than Ever Before: Kurt Vogel, Value Stream Leader, Lithonia Lighting
 
Acuity Brands is exhibiting at Lightfair booth #801 and will showcase a variety of new products and technologies from its lighting, controls and daylighting offerings. For more information about Acuity Brands, please visit www.acuitybrands.com.
About Acuity Brands
Acuity Brands, Inc. is a North American market leader and one of the world's leading providers of lighting solutions for both indoor and outdoor applications. With fiscal year 2012 net sales of over $1.9 billion, Acuity Brands employs approximately 6,000 associates and is headquartered in Atlanta, Georgia with operations throughout North America, and in Europe and Asia. The Company's lighting solutions are sold under various brands, including Lithonia Lighting®, Holophane®, Peerless®, Gotham®, Mark Architectural Lighting™, Winona® Lighting, Healthcare Lighting®, Hydrel®, American Electric Lighting®, Carandini®, Antique Street Lamps™, Tersen®, Sunoptics®, Sensor Switch®, Lighting Control & Design™, Synergy® Lighting Controls, Pathway Connectivity™, Dark to Light®, ROAM®, RELOC® Wiring Solutions, Acculamp® and eldoLED®.
CONTACTS
Neil Egan

Director, Communications

United States

Neil.Egan@acuitybrands.com

770-860-2957