Chicago-area Community Theater Lights Up the Stage With Cognito Lighting Control by Pathway Connectivity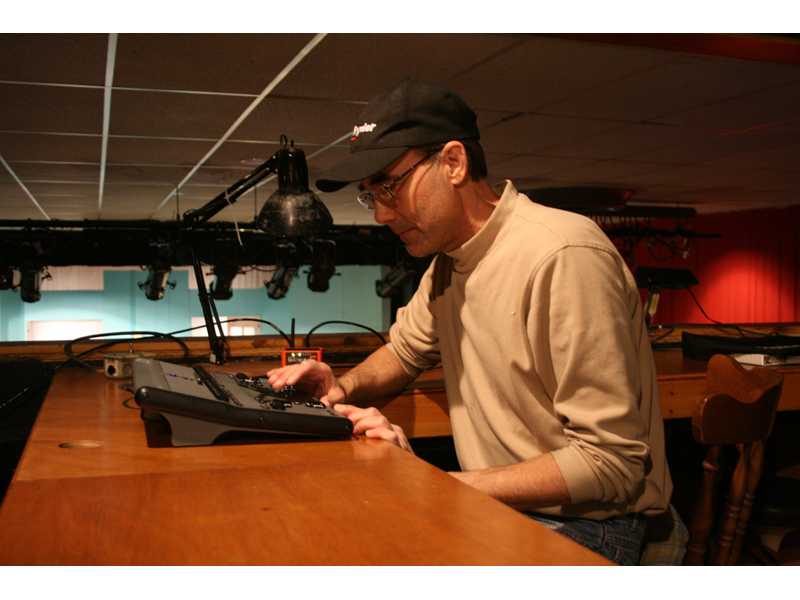 Stage 212, a community theater in LaSalle, Illinois, has selected the Cognito™ lighting console​ from Pathway Connectivity™​ as part of a plan to upgrade its old, outdated lighting board with a programmable system aimed at improving theatrical lighting flexibility.
"The old system had very limited capabilities," said Scot Smigel, Stage 212 Finance Chair. "Now, with the Cognito lighting console, we can program cues and hit one button to go from cue to cue. Thanks to the new console, our lighting capabilities are limitless for community theater performances."
The Cognito lighting console is ideal for community theaters such as Stage 212, which have switched over entirely to color-changing LED lights, and will perform equally well in venues that own a mix of traditional dimmers, moving lights and LED fixtures. The console is networkable and features a streamlined interface that guides users through the programming process.
"The Cognito lighting console is user-friendly and simplifies the programming process so that even beginners can easily learn to program theater lighting," said John Tilford, Grand Stage Lighting Project Manager, a Chicago-based company serving the Windy City's theater district. "As soon as we set the system up and showed the lighting crew at Stage 212 how the console works, the team immediately took its existing board and retired it on the shelf."
Cognito's flexible programing ability - from direct manual control to button station recall for rehearsals to the execution of sequenced playlists during shows - has generated a lot of positive feedback at Stage 212. "The lighting crew has expressed a high level of satisfaction," said Smigel.
For more information visit www.pathwayconnect.com​.
About Acuity Brands
Pathway Connectivity is a division of Acuity Brands Lighting, Inc. Acuity Brands, Inc. is a North American market leader and one of the world's leading providers of lighting solutions for both indoor and outdoor applications. With fiscal year 2013 net sales of over $2 billion, Acuity Brands employs approximately 6,500 associates and is headquartered in Atlanta, Georgia with operations throughout North America, and in Europe and Asia. The Company's lighting solutions are sold under various brands, including Lithonia Lighting®, Holophane®, Peerless®, Gotham®, Mark Architectural Lighting™, Winona® Lighting, Healthcare Lighting®, Hydrel®, American Electric Lighting®, Carandini®, Antique Street Lamps™, Sunoptics®, Axion™ Controls, Sensor Switch®, Lighting Control & Design™, Synergy® Lighting Controls, Pathway Connectivity™, Dark to Light®, ROAM®, RELOC® Wiring Solutions, Acculamp® and eldoLED®.
# # #
CONTACTS
Neil Egan

Director, Communications

United States

Neil.Egan@acuitybrands.com

770-860-2957