Acuity Brands Unveils Its First OLED Indoor Lighting Solutions for Consumer Markets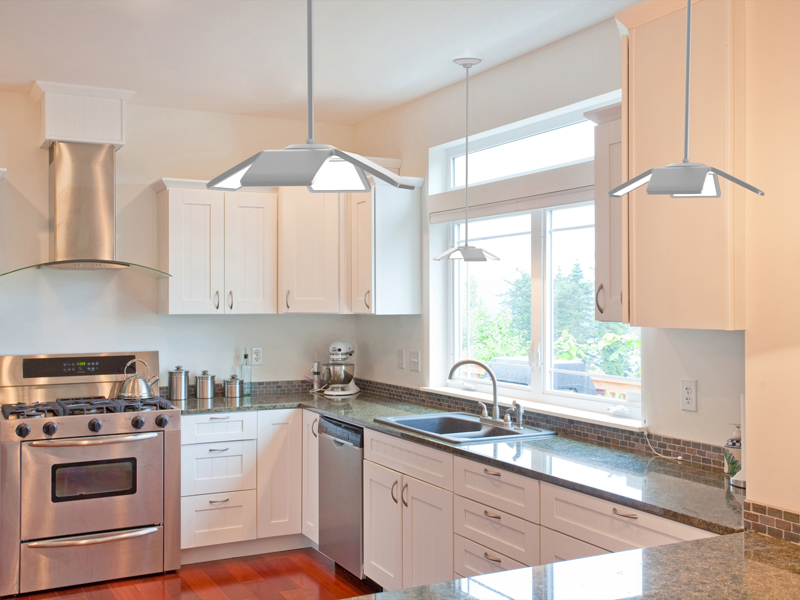 ATLANTA – December 15, 2014 – Consumers who are eager for energy-efficient and aesthetically pleasing indoor lighting solutions now have the latest technology available, with the launch of two new OLED (organic light emitting diode) lighting collections  from Acuity Brands, Inc.​ (NYSE: AYI).
An established leader in OLED and other lighting and controls technologies, Acuity Brands has designed these new collections to appeal to the growing residential and consumer interest in OLED technology. Consumers are likely most familiar with OLED technology in the form of OLED displays, used in smart phones, wearable devices, and TVs.
While Acuity Brands already offers an extensive portfolio of OLED lighting products for the commercial market sectors, these new products mark the first time consumers have easy access to luminaires that offer the unique lighting quality and design attributes of OLED lighting. The new collections include a variety of decorative pendants, sconces and flush mounts designed to creatively brighten any home, office or interior space – and at prices comparable to LED lighting solutions.  
Two Acuity Brands® OLED product lines -- AEDAN™ and CHALINA™ -- are currently available to retail shoppers nationwide at www.homedepot.com​. The company expects the collection to be available in other select stores in 2015.
"OLED lighting is a unique and energy-efficient lighting source that provides functional and decorative design statements for a wide variety of uses," said Jeannine Fisher Wang, Director of Business Development and Marketing, OLED Business Group, for Acuity Brands Lighting. "By launching innovative OLED solutions, Acuity Brands has created a new and transformational look for homes and other interior lighting applications – natural light, powered by OLED." 
With its warm, inviting and evenly-distributed soft light, OLED produces flattering skin tones and brings out vibrant colors, enabling the fixtures to become a prominent design feature within any indoor space. From sleek to modern, playful to inviting, OLED lighting can enhance any personal taste or interior design style. Importantly, energy-efficient OLED lighting can last as long as 40,000 hours.
All products in the AEDAN and CHALINA collections are cool to the touch, feature a color temperature of 3000K and are available in popular brushed nickel, champagne and white finish options. Other key features and attributes follow:
The AEDAN™ collection is available in OLED pendant and sconce forms. The AEDAN OLED pendant features a sleek, slim and modern design. Its position-adjustable mechanism allows homeowners to mount in a variety of configurations, creating unique sculptural pieces of virtually any scale. As a sconce, the AEDAN OLED fixture functions like a modern torch, providing warm accents to interiors. The collection features either one or two OLED panels, and delivers a light output of 68 lumens per panel.

The CHALINA™ collection is available in OLED pendants and flush mounts. CHALINA OLED pendants can be used as an individual accent piece, or grouped together to provide functional illumination. The flush mount design allows for mounting on ceilings and walls in artistic and playful ways, providing warm lighting and creative visual effects. The collection features five OLED panels per module, delivering a light output of 345 lumens.
For more information on Acuity Brands OLED solutions, and to learn more about OLED technology, please visit www.acuitybrands.com/OLED/consumer-products​.
About Acuity Brands
Acuity Brands, Inc. is a North American market leader and one of the world's leading providers of lighting solutions for both indoor and outdoor applications. With fiscal year 2014 net sales of $2.4 billion, Acuity Brands employs approximately 7,000 associates and is headquartered in Atlanta, Georgia with operations throughout North America, and in Europe and Asia.  The Company's lighting solutions are sold under various brands, including Lithonia Lighting®, Holophane®, Peerless®, Gotham®, Mark Architectural Lighting™, Winona® Lighting, Healthcare Lighting®, Hydrel®, American Electric Lighting®, Carandini®, Antique Street Lamps™, Sunoptics®, RELOC® Wiring Solutions, eldoLED® and Acuity Controls. For  more information, visit www.acuitybrands.com​.
CONTACTS
Kate Thacker

Account Manager

United States

404-879-9278