Acuity Brands to Showcase Latest Advancements in Lighting Solutions at LightFair International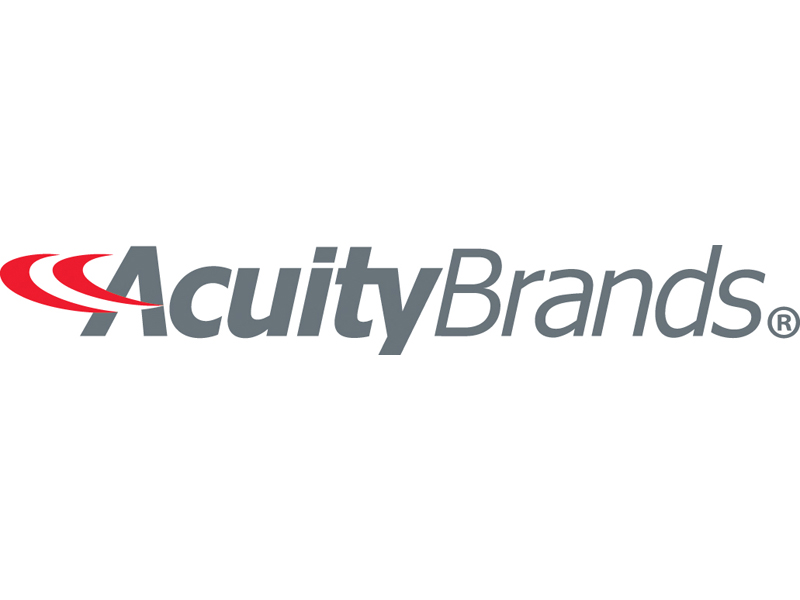 ATLANTA – April 30, 2015 – Acuity Brands, Inc. (NYSE: AYI), one of the world's leading providers of lighting solutions for both indoor and outdoor applications, will be showcasing innovative products and services around four major, developing trends in lighting technology during LIGHTFAIR® International, which will be held May 5-7, at the Javits Convention Center in New York City.
"Continued advancements in technology enable lighting to provide an increasingly significant and positive impact on how we live and work," said Fawaz Khalil, Vice President, Vertical Marketing & Solutions, Acuity Brands Lighting. "At LIGHTFAIR, we will be demonstrating multiple new technologies that are helping redefine the quality, functionality and value of lighting as part of our more and more connected world."
Acuity Brands will display the following developing lighting technology trends at its LIGHTFAIR booth #1640:
Smart Lighting
Innovations in Visible Light Communication (VLC) that enable indoor positioning services for retailers using smart LED lighting and mobile devices.
Lighting's role in "smart buildings," including the benefits of the combination of lighting and building management systems, as well as the opportunities provided by the Company's announced and pending acquisition of Distech Controls.
Transformation of outdoor LED lighting into a connected platform for cities as well as commercial applications as demonstrated by outdoor lighting solutions highlighting Acuity Brands' strategic partnership with Sensity Systems.
Smart & Simple Solutions
The growing complexity of today's digital lighting systems has heightened the demand for components that are compatible and work seamlessly together. Acuity Brands is setting the lighting industry standard for interoperability, performance and ease of installation for innovative LED lighting systems, through:
Complete lighting solutions that streamline the specification, ordering and installation of both new and retrofit systems for various applications such as commercial offices, parking garages, automotive parking lots, and industrial warehouses.
A+ Certified solutions, the industry's first program for comprehensive testing and certification of lighting system interoperability. With an A+ Certified solution, the Acuity fixtures and controls are certified to operate predictably and consistently together; initial lumen output, color consistency and dimming levels are factory-calibrated and verified.
Dynamic Lighting
Acuity Brands will unveil several dynamic tunable lighting solutions that allow customers to create spaces that produce memorable lighting experiences through the blending of lighting, artistry and technology, including:
Tunable white lighting solutions for use in auditorium, church, conference room, hotel, lobby/reception, restaurant and retail environments. Featured products will include Fresco™ touchscreen lighting controllers, Mark Architectural Lighting™ Slot series recessed luminaires, and 2-inch Incito™ and EVO® downlights from Gotham®.
Color changing lighting solutions for use in lobby/reception, restaurant and retail environments. Featured products will include Fresco WM controllers matched with Parata™ Linear Flood & Spots from Winona®.
Integrated Technologies
Acuity will feature its developing and innovative Duet SSL™ technology, an interplay of OLED and LED light sources in the same luminaire, optimizing both to produce refined aesthetics, exceptional photometric performance, superior lighting quality and cost effectiveness.
Click here for more information on these and other Acuity Brands lighting solutions.
About Acuity Brands
Acuity Brands, Inc. is a North American market leader and one of the world's leading providers of lighting solutions for both indoor and outdoor applications. With fiscal year 2014 net sales of $2.4 billion, Acuity Brands employs approximately 7,000 associates and is headquartered in Atlanta, Georgia with operations throughout North America, and in Europe and Asia.  The Company's lighting solutions are sold under various brands, including Lithonia Lighting®, Holophane®, Peerless®, Gotham®, Mark Architectural Lighting™, Winona® Lighting, Healthcare Lighting®, Hydrel®, American Electric Lighting®, Carandini®, Antique Street Lamps™, Sunoptics®, RELOC® Wiring Solutions, eldoLED® and Acuity Controls. For more information, visit www.acuitybrands.com​.
#     #     #
CONTACTS
Lauren Fincher

Assistant Account Executive

United States

Lauren.Fincher@ketchum.com

+1 404 879 9294