Acuity Brands to Showcase its Latest OLED Innovations and Industry Expertise at OLEDs World Summit 2014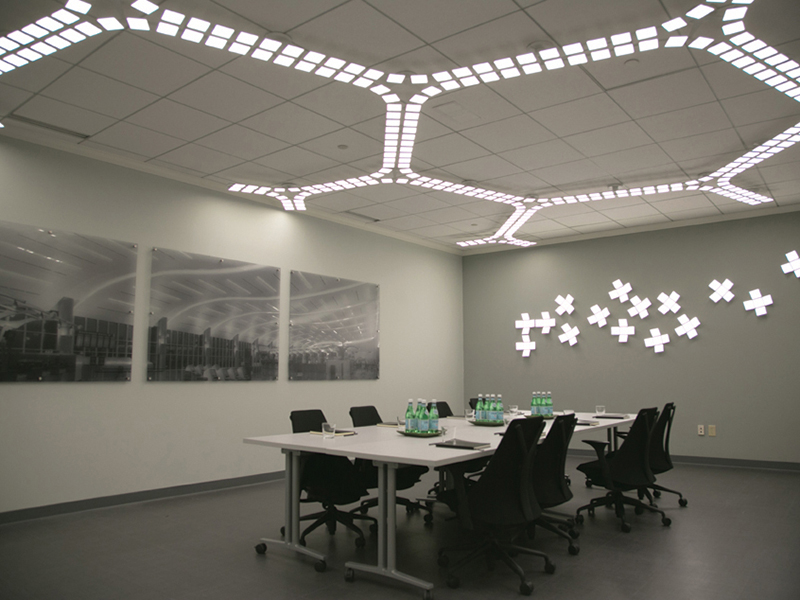 Acuity Brands, Inc.
will showcase its latest OLED product offerings at the
OLEDs World Summit 2014
, Sept. 16 - 18, 2014 in Berkeley, Calif. Additionally, two of the company's OLED experts - Peter Ngai and Jeannine Wang - will be featured in the conference's
"Path to Commercialization of OLED Lighting"
education session on Thursday, Sept. 18.
"Acuity Brands aims not only to develop innovative OLED products, but also to advance the industry as a whole by fostering discussion and education," said Peter Ngai, Acuity Brands Lighting Vice President, OLED Lighting, and OLED World Summit conference advisory board member. "Engaging ourselves on multiple levels at events like the OLEDs World Summit allows us to connect with other industry leaders to continue to advance OLED lighting."
A lead event sponsor, Acuity Brands will be exhibiting
three OLED luminaires
. The new Trilia™, Concept AR-14 and Nomi™ luminaires will be on display with experts available on-site to address questions about product, product application and OLED technology.
Acuity Brands OLED luminaires are designed to inspire creativity and imagination by allowing designers to shape single or expansive networks of OLED lighting technology to create exquisite and flexible lighting. To learn more about OLED innovations, technology, and product offerings from Acuity Brands, visit
www.acuitybrands.com/oled
or contact Jeannine Fisher Wang, Director of Business Development for Acuity OLED (@JeannineFWang) at
Jeannine.Wang@AcuityBrands.com
.
About Acuity Brands
Acuity Brands, Inc. is a North American market leader and one of the world's leading providers of lighting solutions for both indoor and outdoor applications. With fiscal year 2013 net sales of over $2 billion, Acuity Brands employs approximately 6,800 associates and is headquartered in Atlanta, Georgia with operations throughout North America, and in Europe and Asia. The Company's lighting solutions are sold under various brands, including Lithonia Lighting
®
, Holophane
®
, Peerless
®
, Gotham
®
, Mark Architectural Lighting™, Winona
®
Lighting, Healthcare Lighting
®
, Hydrel
®
, American Electric Lighting
®
, Carandini
®
, Antique Street Lamps™, Sunoptics
®
, Sensor Switch
®
, Lighting Control & Design™, Synergy
®
Lighting Controls, Pathway Connectivity Solutions®, Dark to Light
®
, ROAM
®
, RELOC
®
Wiring Solutions, Acculamp
®
and eldoLED
®
.
CONTACTS
Neil Egan

Director, Communications

United States

Neil.Egan@acuitybrands.com

770-860-2957