Acuity Brands to Feature Lighting and Controls Solutions for Energy Management, Color Tuning and Renovation Projects at 2017 Greenbuild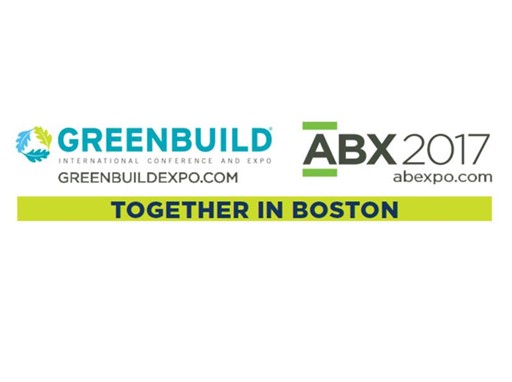 ATLANTA –
October  26, 2017
--
Acuity Brands, Inc.
(NYSE: AYI) announced today its featured products and applications line-up for the 2017 Greenbuild International Tradeshow and Conference, November 8-9, at the Boston Convention Center (Booth #231).
BLT Series Tunable White luminaires from Lithonia Lighting® with nLight® controls: The first tunable platform integrated into a mainstream digital control network. With simple elegance, nLight delivers dimming and color tuning effects at the touch of a button. Tunable white is perfect in classrooms and educational settings as it allows the light color temperature to be adjusted to the optimal light level for student tasks such as reading or test taking.
CLX LED Strip Light from Lithonia Lighting:  A versatile, ultra-efficient LED strip lighting solution that can meet the challenges of industrial, retail, warehousing and task lighting applications. Engineered to deliver up to 20,000 lumens and 160+ LPW, enjoy up to 45% energy savings over a 2-lamp T8. Multiple lengths, lenses and mounting options put you in control of your application whether it be for performance, aesthetics or the newest technology.
JCBL LED High Bay from Lithonia Lighting:  An affordable LED solution for users who have been hesitant to embrace LED due to cost and, prefer a high bay with the traditional round form factor of HID for ease of installation and retrofit. Simple one-for-one replacement for existing HID or linear fixtures warehouses, gymnasiums and manufacturing facilities. Replaces up to 400W HID and up to eight-lamp T5HO luminaires.
I-BEAM® IBG LED with Haleon occupancy sensor from Lithonia Lighting: A single base platform design with a wide selection of options, taking IBG from basic applications to complex environments, including unconditioned spaces. Available with wired and wireless control options including an integrated Sensor Switch® Haleon sensor that provides remote programmability via Bluetooth® technology using the FREE VLP downloadable smartphone app. The Haleon sensor allows customers to customize occupancy detection, dimming, and daylight harvesting at the fixture level from their warehouse floor.
nLight ECLYPSE® System Controller:  Extends the power of nLight systems to deliver the next level of lighting control. This BTL listed B-BC controller leverages native BACnet™/IP and WiFi to let you seamlessly integrate a lighting control system with a building management system. With its robust embedded web server, nLight ECLYPSE hosts edge applications and generates actionable, visual data with ENVYSION user interface.
LightFlex™ LED Tubular Daylighting System from Sunoptics®:  The industry's first integrated, tunable-white LED tubular daylighting system for commercial environments. The LightFlex LED system provides natural light, electric light or a combination of both, to optimize energy savings and daylight harvesting without sacrificing color uniformity.   The LightFlex LED system provides uniform color throughout the space, minimizing contrast between cool-white daylight and warm-white electric light.  The system also reduces the footprint of lighting products in the ceiling by combining lighting and daylighting functionality, providing cleaner ceilings and more design freedom.
D-Series VC Area Light (Size 1) from Lithonia Lighting: Sets a new standard for visually comfortable exterior lighting. The DSX1 VC integrates edge-lit LED light guide technology with recessed optics and the new Lithonia® Transition Zone to provide the ultimate experience for any exterior location where people care about visual comfort. Perfect for pedestrian areas, parking lots and building aprons in many applications including commercial offices, hospitals, campuses, libraries, museums, parks and retail shopping.
CONTACTS
Neil Egan

Director, Communications

United States

Neil.Egan@acuitybrands.com

770-860-2957