Acuity Brands to Demonstrate Multiple Applications of Integrated, Intelligent Lighting Solutions at LIGHTFAIR International 2014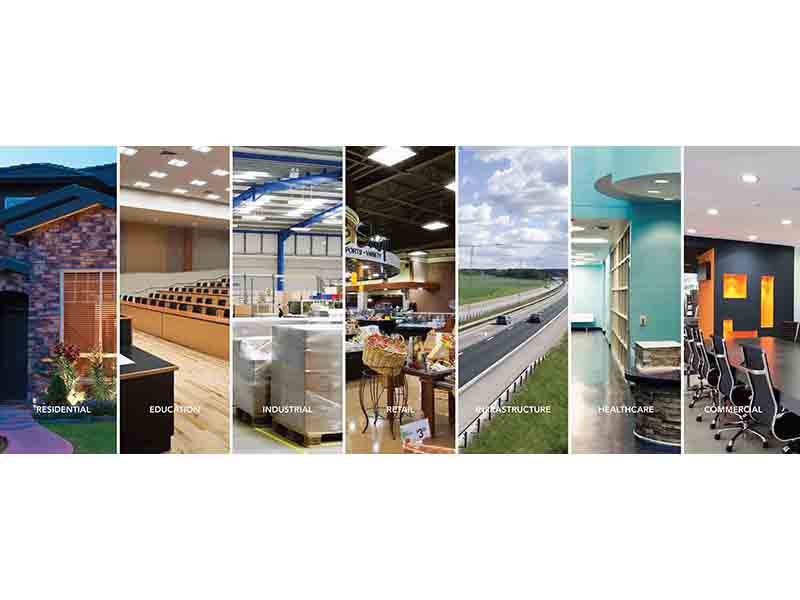 Acuity Brands, Inc.
will demonstrate its expansive portfolio of LED lighting, digital controls and daylighting solutions via vignettes that mirror actual applications during
Lightfair® International 2014
(LFI). A total of 18 indoor and outdoor settings, ranging from patient care rooms and classrooms to office and retail spaces to tunnels and roadways, will be on interactive display (Booth #3808, Las Vegas Convention Center, June 3-5).
Booth visitors can meet with Acuity Brands experts to discuss how lighting matched with the right controls can maximize energy efficiency, reduce maintenance and enhance lighting quality for a wide array of applications. These include lighting solutions for both outdoor and indoor uses, including roadway, parking, retail, office, healthcare, education, hospitality, industrial and government applications.
Steve Lydecker, Acuity Brands Lighting Senior Vice President, Applied Integrated Solutions, explains that Acuity Brands leads the way in developing innovative, yet practical lighting solutions that incorporate new lighting technology. "Our booth this year lifts the technological veil to demonstrate how digital lighting technology is understandable, approachable and cost effective for anyone who wants to maximize performance by creating enhanced environments while also generating energy savings. And these solutions are readily available today from a single source, Acuity Brands. We design, manufacture and support the total lighting, controls and daylighting integration for our customers."
Acuity Brands offers individual products, integrated solutions, networked systems and services to meet the specific needs of its customers. To learn more about Acuity Brands lighting and controls solutions, visit booth #3808 at LFI. Acuity Brands daylighting solutions from Sunoptics® will be featured at booth #6218, and Acuity Brands driver solutions from eldoLED® will be featured at booth #2122. For more information online, visit www.acuitybrands.com.
About Acuity Brands
Acuity Brands, Inc. is a North American market leader and one of the world's leading providers of lighting solutions for both indoor and outdoor applications. With fiscal year 2013 net sales of over $2 billion, Acuity Brands employs approximately 6,500 associates and is headquartered in Atlanta, Georgia with operations throughout North America, and in Europe and Asia. The Company's lighting solutions are sold under various brands, including Lithonia Lighting®, Holophane®, Peerless®, Gotham®, Mark Architectural Lighting™, Winona® Lighting, Healthcare Lighting®, Hydrel®, American Electric Lighting®, Carandini®, Antique Street Lamps™, Sunoptics®, Axion™ Controls, Sensor Switch®, Lighting Control & Design™, Synergy® Lighting Controls, Pathway Connectivity Solutions®, Dark to Light®, ROAM®, RELOC® Wiring Solutions, Acculamp® and eldoLED®.
All trademarks referenced are the property of their respective owners.
CONTACTS
Neil Egan

Director, Communications

United States

Neil.Egan@acuitybrands.com

770-860-2957