Acuity Brands Tackles Key Food Processing Challenges With Breakthrough Networked LED Lighting Solutions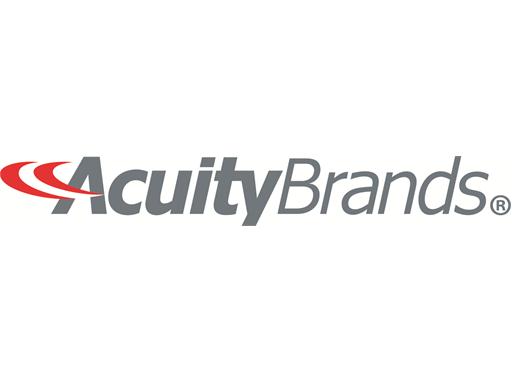 ATLANTA – September 15, 2015 – Today, Acuity Brands, Inc. (NYSE: AYI) is unveiling its first networked LED-based lighting solutions designed specifically to address the tough conditions food processing facilities deal with every day. The new networked solutions for food processing facilities are a groundbreaking approach to lighting that enable savings, flexibility, operational efficiency and visual comfort.
The new networked solutions for food processing facilities from Acuity Brands help save money by reducing the total cost of operations. In addition to the reduced energy use and lower maintenance requirements of LED lighting, the new solutions are fully integrated, minimizing the time and expense required to configure complex lighting systems. Facilities can now upgrade their lighting while significantly reducing operating expenses and freeing up both capital and maintenance crews. Custom financing and rebate services from Acuity Brands make the solution one of the few opportunities facility managers have to make a capital improvement at minimal upfront cost, with the upgrade project remaining case flow positive in year one.
"Acuity Brands is continually working to reduce lighting system costs while ensuring that each product and service in our networked solutions portfolio meets the most rigorous facility conditions," said Mick Wilcox, VP Industrial Marketing, Acuity Brands Lighting. "Drawing on decades of service to some of the industry's leading companies, we have applied our expertise to customize networked solutions with the features and functionality food processors demand."
The networked lighting solutions help boost operational efficiency by improving safety and boosting employee productivity through higher quality illumination. A better lit, more visually comfortable work environment helps reduce worker fatigue and drive higher, more consistent production. The solutions are flexible with components that provide control over the lighting environment and tools that evolve with the operation.
Complete solutions from Acuity Brands offer food processors lighting for every aspect of the plant, including production lines, office space, emergency, outdoor and task-specific functions like inspection stations and cold storage areas
The networked systems are easy-to-specify because the entire system - LED luminaires, responsive occupancy sensors and controls - comes fully integrated from one manufacturer. Acuity Brands assures that each system will be accurate, complete and aligned with the application's specific needs.
Acuity Brands Portfolio for Food Processing
LED Luminaires, Acuity Brands offers a variety of energy efficient, low maintenance LED lighting solutions designed to support the full range of Food Processing environments – from demanding applications to more conventional settings.
Responsive Occupancy Sensors, these sensors create a more efficient work environment by turning lights off or dimming to a set level when space is unoccupied, thus increasing energy savings and luminaire life.
Flexible Network Controls, provide flexible and superior lighting management capabilities. Digitally controlling lighting boosts energy savings, increases luminaire life and complies with local codes. Its software provides tools for optimizing through monitoring, configuration, rezoning, task tuning, systems alerts and energy reporting.
The Acuity Brands portfolio of lighting fixtures, occupancy sensors, network controls and other solutions for the food processing industry will be on display at PROCESS EXPO in Chicago, September 15 – 18, booth 6535.
For more information about the Acuity Brands solution for the Food Processing industry, visit www.acutiybrands.com/industrial-food.
About Acuity Brands
Acuity Brands, Inc. is a North American market leader and one of the world's leading providers of lighting solutions for both indoor and outdoor applications. With fiscal year 2014 net sales of $2.4 billion, Acuity Brands employs approximately 7,000 associates and is headquartered in Atlanta, Georgia with operations throughout North America, and in Europe and Asia.  The Company's lighting solutions are sold under various brands, including Lithonia Lighting®, Holophane®, Peerless®, Gotham®, Mark Architectural Lighting™, Winona® Lighting, Healthcare Lighting®, Hydrel®, American Electric Lighting®, Carandini®, Antique Street Lamps™, Sunoptics®, RELOC® Wiring Solutions, eldoLED® and Acuity Controls. For more information, visit www.acuitybrands.com​.
#     #     #
CONTACTS
Kelsey Walker

Account Executive

United States

kelsey.walker@ketchum.com

-