Acuity Brands Sponsors Lighting Learning Lounge at AIA Expo; Features Free AIA-Accredited Presentations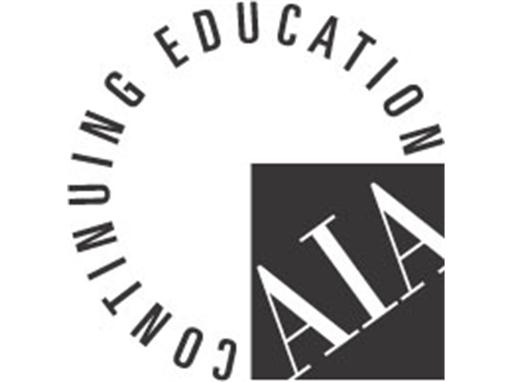 Acuity Brands Inc
. sponsors the first Lighting Learning Lounge at the
2013 American Institute of Architects (AIA) Expo
in Denver, June 20 - 22, 2013. During the first two days of the show, six Acuity Brands experts will present free educational sessions on a variety of topics, including LED lighting, OLED lighting, lighting controls, daylighting, and healthcare lighting. Sessions will take place on the show floor at booth #330.
"The architectural community is constantly pushing the envelope in building development and design, and we know lighting is a key variable in that quest," said Tricia Foster, Acuity Brands Director of Training and Education. "We are excited to share our knowledge with AIA Expo attendees to help further expand commercial lighting knowledge."
The six accredited on-site AIA presentations sponsored by Acuity Brands include:
Thursday, June 20
•
Integrated Lighting and Controls Solutions: 10:30 – 11:30 a.m.
Mark Ricketson, Acuity Brands Lighting Specification Sales Manager
•
Specifying LEDs: 12:30 – 1:30 p.m.
Mark Hand, Acuity Brands Lighting Director of Indoor New Product Development & Technology
•
Designing Buildings for Daylight Harvesting: 2 – 3 p.m.
Sandra Stashik, Acuity Brands Lighting Specification Marketing Manager
Friday, June 21
•
New Visions for OLED Lighting: 10:30 – 11:30 a.m.
Jeannine Wang, Acuity Brands Lighting Director of OLED Business Development
•
Lighting Design Considerations for the Healing Environment: 12:30 – 1:30 p.m.
Karyn Gayle, Acuity Brands Lighting Vice President, Healthcare Vertical
•
How to Specify Custom Decorative Lighting: 2 – 3 p.m.
Tom Scott, Acuity Brands Lighting Specification Sales Manager
Additionally, Acuity Brands will showcase its latest in architectural LED lighting, OLED lighting, wireless controls and daylighting products in the Lighting Learning Lounge.
For more information about Acuity Brands, please visit
www.acuitybrands.com
or visit AIA Expo booth #330. Visit the registration page on the AIA Expo website to register for courses.
About Acuity Brands
Acuity Brands, Inc. is a North American market leader and one of the world's leading providers of lighting solutions for both indoor and outdoor applications. With fiscal year 2012 net sales of over $1.9 billion, Acuity Brands employs approximately 6,000 associates and is headquartered in Atlanta, Georgia with operations throughout North America, and in Europe and Asia. The company's lighting solutions are sold under various brands, including Lithonia Lighting®, Holophane®, Peerless®, Gotham®, Mark Architectural Lighting™, Winona®, Healthcare Lighting®, Hydrel®, American Electric Lighting®, Carandini®, Antique Street Lamps™, Tersen®, Sunoptics®, Sensor Switch®, Lighting Control & Design™, Synergy® Lighting Controls, Pathway Connectivity Solutions®, Dark to Light®, ROAM®, RELOC® Wiring Solutions, Acculamp® and eldoLED®.
CONTACTS
Neil Egan

Director, Communications

United States

Neil.Egan@acuitybrands.com

770-860-2957