Acuity Brands Showcases OLED Innovations at EUROLUCE 2015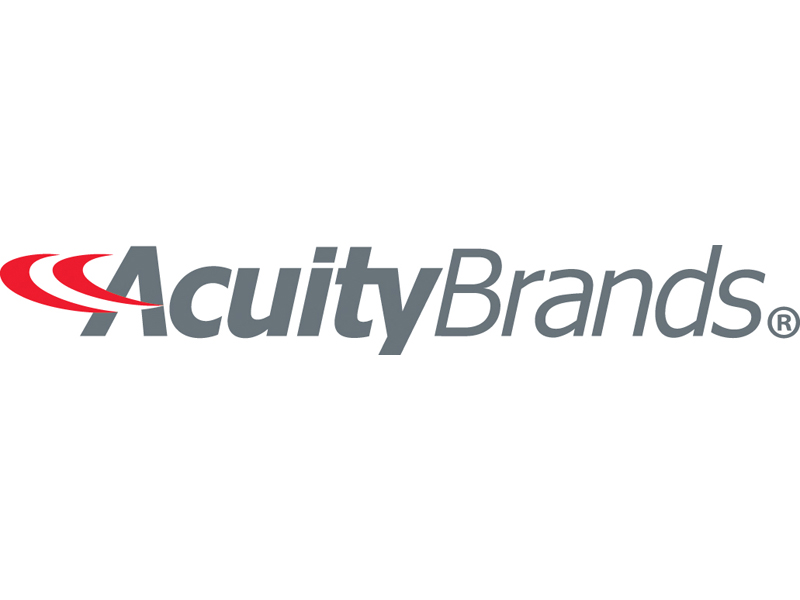 MILAN – April 14, 2015 – Acuity Brands, Inc. (NYSE: AYI), one of the world's leading providers of LED and OLED lighting solutions for both indoor and outdoor applications, is exhibiting its growing portfolio of sleek, modern and energy-efficient OLED solutions this week at EUROLUCE 2015, the 28th Biennial Lighting Exhibition in Milan.
Two of the company's innovative OLED product lines – AEDAN™ and CHALINA™ from Winona® Lighting – will be on display in the LG Chem Ltd. booth at Pavilion 15, Stand E37-F38, April 14 – 19.
"EUROLUCE is where designers go for inspiration, and the two creative OLED solutions we are showcasing add depth to lighting designers' palette of options," said Jeannine Fisher Wang, Director of Business Development and Marketing, OLED Business Group, for Acuity Brands Lighting, Inc. "We are delighted that our longtime partner, LG Chem, is working with us to show attendees how we are finding new applications for OLED lighting."
All products in the AEDAN and CHALINA OLED collections are cool to the touch, feature a color temperature of 3000K and are available in popular brushed nickel, champagne and white finish options. Other key features and design attributes include:
The AEDAN collection is available in OLED pendant and sconce forms. The AEDAN OLED pendant features a sleek, slim and modern design. Its position-adjustable mechanism allows for mounting in a variety of configurations, creating unique sculptural pieces of virtually any scale. As a sconce, the AEDAN OLED fixture functions like a modern torch, providing warm accents to interiors. The collection features either one or two OLED panels, and delivers a light output of 68 lumens per panel.
The CHALINA collection is available in OLED pendants and flush mounts. CHALINA OLED pendants can be used as an individual accent piece, or grouped together to provide functional illumination. The flush mount design allows for mounting on ceilings and walls in artistic and playful ways, providing warm lighting and creative visual effects. The collection features five OLED panels per module and delivers a light output of 345 lumens.
AEDAN and CHALINA –  made with LG Chem OLED  light panels and manufactured by Winona Lighting, an Acuity Brands company -- are currently available to retail shoppers at www.homedepot.com. The company expects the collection to be available in other select stores and distribution channels in 2015.
About OLED Lighting By Acuity Brands
In 2014, Acuity Brands became one of the first lighting companies to offer a wide range of energy-efficient OLED products with a portfolio that inspires designers with unique form factors and new lighting application techniques.  Its five specification-grade product families bring an incredible array of innovative and iconic OLED lighting solutions for corporate interiors, healthcare, hospitality, residential, public feature spaces, and many other types of interior lighting applications.
For more information on Acuity Brands' OLED offering from Winona Lighting, and to learn more about OLED technology, please visit www.winonalighting.com or www.acuitybrands.com/OLED.
About Acuity Brands
Acuity Brands, Inc. is a North American market leader and one of the world's leading providers of lighting solutions for both indoor and outdoor applications. With fiscal year 2014 net sales of $2.4 billion, Acuity Brands employs approximately 7,000 associates and is headquartered in Atlanta, Georgia with operations throughout North America, and in Europe and Asia.  The Company's lighting solutions are sold under various brands, including Lithonia Lighting®, Holophane®, Peerless®, Gotham®, Mark Architectural Lighting™, Winona® Lighting, Healthcare Lighting®, Hydrel®, American Electric Lighting®, Carandini®, Antique Street Lamps™, Sunoptics®, RELOC® Wiring Solutions, eldoLED® and Acuity Controls. For more information, visit www.acuitybrands.com​.
# # #
CONTACTS
Lauren Fincher

Assistant Account Executive

United States

Lauren.Fincher@ketchum.com

+1 404 879 9294