Acuity Brands Reveals New LED Lighting System Concept at LIGHTFAIR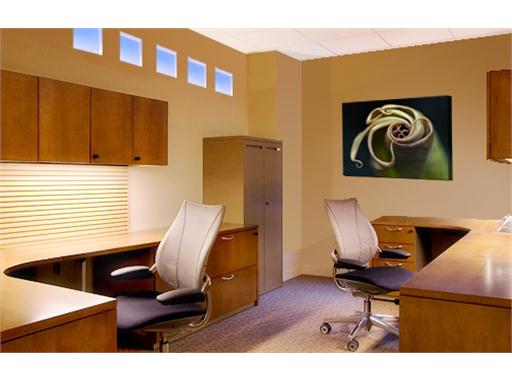 The Aera™ architectural LED lighting system replaces the need for overhead lighting in architectural spaces while providing a stunning appearance with customized settings.
Acuity Brands will unveil a new LED lighting system concept during LIGHTFAIR® International​ 2013, April 23-25, in Philadelphia. Using wall-recessed LED luminaires, the system is a unique combination of indirect ambient illumination and luminous presentations to provide an engaging, visual experience that can be customized for the occupant and the space.
The Aera™ LED luminaire system, which will be offered by Winona®, facilitates user interaction to allow personal expression. It is programmable to easily select colors, luminance and gradients to create the perfect lighting levels and appearance. The trim-less wall integration and daylight appearance of the lighting system add to its appeal.
"This lighting system is truly unique," said Scott Sorensen, Acuity Brands Lighting Vice President and General Manager, Hydrel and Winona Lighting. "The Aera LED lighting system provides soft illumination – reminiscent of daylight from a sun that is low on the horizon. Each luminaire blends this high quality, glare-free illumination with a breathtaking visual appearance, and is capable of creating and displaying almost an infinite variety of looks."
The Aera LED luminaire system features a discreetly hidden white light engine for high performance indirect, ambient illumination that can serve as an alternative to overhead luminaires. Intended to be mounted above eye level, the Aera LED lighting system is suggestive of the sky as viewed through a transom window, clerestory or glass block.
Aera LED luminaires have three control functions to manage the white ambient light independently from the upper and lower controls so as to paint the aperture with bold or subtle colors. It is compliant with industry standard DMX and RDM protocols for seamless integration with DMX controllers, such as those available from Axion™ Controls from Acuity Brands. With the combined control functions, the Aera LED lighting system represents a powerful platform for personal and architectural expression where users can select from hundreds of preset appearances, or create their own custom color palettes. Aera luminaires will be suitable for a variety of applications, including office, healthcare, hospitality, education and specialty retail spaces.
The Aera LED lighting system from Acuity Brands will be on display during guided tours of Lighting Inspirations, a special exhibit for LIGHTFAIR in the Acuity Brands booth #801. To learn more Acuity Brands, visit www.acuitybrands.com​.
CONTACTS
Neil Egan

Director, Communications

United States

Neil.Egan@acuitybrands.com

770-860-2957