Acuity Brands Premieres Smart + Simple Lighting Solutions Videos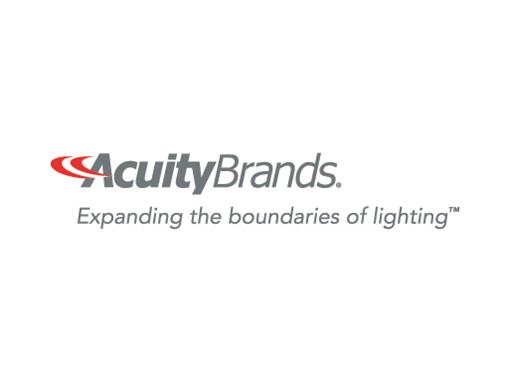 Video series showcases the multiple benefits of integrated, intelligent lighting for indoor applications.
Acuity Brands, Inc
. has produced a series of five videos exploring the practical integration of intelligent LED luminaires and digital controls for interior applications. The
Smart + Simple Lighting Solutions
video series provides insight on how lighting with embedded controls can be easily tailored to a specific application, while monitoring and responding to the immediate environment. This integrated approach can translate into a lighting solution that offers better lighting quality, improved energy management, and longer operational life than more conventional lighting systems.
"With the implementation of energy standards such as ASHRAE 90.1 2010, it has become essential for specifiers and end users to understand solutions for lighting that meet new mandates and effectively manage energy consumption," said Neil Egan, Director, Communications, Acuity Brands Lighting. "These videos offer instruction on how 'smart and simple' solutions can help maximize lighting performance, while driving out waste and inefficiency."
The video series is available on the
Acuity Brands YouTube channel
and covers the following topics:
o
Why Smart + Simple
: Overview ofintegratedLEDlighting and controls solutions that help users manage energy usage by optimizing lighting utilization and performance over time.
o
Smart + Simple Luminaires
: How LED luminaires with embedded controls can manage lighting quality, power consumption and operational life.
o
Smart + Simple Controls
: The role of smart controls and how they help facility operations manage energy consumption while providing an unprecedented level of design, installation and user simplicity.
o
Smart + Simple Sensors
: A review of sensor technologies and network system devices available to integrate with LED luminaires.
o
Smart + Simple Toolset
: A short demonstration of software options to program, modify and monitor lighting for improved energy savings.
For more information about Smart + Simple lighting and lighting controls solutions, visit
www.acuitybrands.com/smartandsimple
. Following is the introductory video to the series featuring Dave Ranieri of Acuity Brands Lighting.
CONTACTS
Stacie Oden

Project Manager

United States

stacie.oden@definition6.com

404-870-0323