Acuity Brands Launches New Wireless Lighting and Energy Management Solutions from Acuity Controls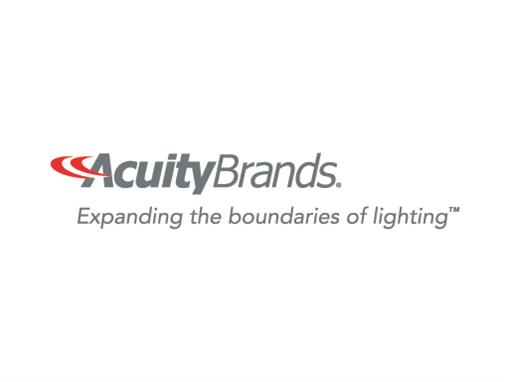 Acuity Brands, Inc.
expands its Acuity Controls portfolio with two new wireless lighting control and energy management solutions. The new
XPoint™ Wireless
and
xCella™ Wireless
control systems offer substantial energy savings and reduced installation costs for both new construction and retrofit applications. XPoint Wireless controls specifically deliver lighting management for building-wide applications, while xCella Wireless controls provide quick-configure room solutions for lighting, HVAC and plug load control.
"At Acuity Brands, we develop and design luminaires and controls to work seamlessly together. Our ability to embed XPoint Wireless controls and sensors directly inside our indoor and outdoor luminaires provides a truly integrated solution for building owners seeking to more effectively control and manage their lighting infrastructure" said Lance Hollner, Director, Acuity Controls. "Using our proven Adura® wireless technology, luminaires and sensors communicate through a reliable mesh network providing high-speed response and data collection, without requiring an active gateway or repeater. This innovative approach to networking intelligent luminaires and sensors helps deliver some of the fastest and lowest risk installations available today."
XPoint Wireless controls connect with occupancy sensors, daylight harvesting sensors and wall stations seamlessly for sophisticated control and data collection. XPoint Wireless features a distributed intelligence architecture, delivering a reliable communication network without a single point of failure. This makes XPoint Wireless lighting controls an ideal solution for high-bay industrial applications, educational and commercial office applications, and also for outdoor projects, where it eliminates the need for costly high-voltage wiring and installation labor.
xCella Wireless energy management devices include smart load controllers, motion and daylight sensors, wall stations and door/window sensors that are wirelessly paired in a quick-to-deploy format. Utilizing battery-free, power harvesting technology, xCella switches and sensors eliminate costly high-voltage wiring and installation labor as well as allow for indoor mounting virtually anywhere control is required. xCella controls are designed for simple room control, and can also be networked for coordinated control throughout multiple areas. Common applications include classrooms, office space, and hotel or school dormitory rooms.
Hollner adds, "Our xCella Wireless solution provides effective room-based controls that dramatically reduce installation and commissioning costs. Pair & Play technology allows rooms to be operational in minutes without the need for a computer. Alternately, we can factory pair and package devices with project specific settings for true out-of-the-box functionality that needs no further set up or commissioning. These key advancements in energy management controls are critical to our customers who are under enormous pressure to reduce costs, errors and time of deploying a building energy management solution."XPoint Wireless and xCella Wireless lighting controls can operate as stand-alone wireless solutions or combine with other Acuity Controls products to create a hybrid wired/wireless solution complete with switching and dimming relay panels, building management system integration, and Unity GX2™ floor plan control, monitoring and analytics software.
For more information about Acuity Controls wireless offering, please visit
http://www.lightingcontrols.com/productcatalog/Wireless.asp
About Acuity Brands
Acuity Brands, Inc. is a North American market leader and one of the world's leading providers of lighting solutions for both indoor and outdoor applications. With fiscal year 2013 net sales of over $2 billion, Acuity Brands employs approximately 6,500 associates and is headquartered in Atlanta, Georgia with operations throughout North America, and in Europe and Asia. ROAM, with numerous installations throughout the U.S. and Canada, is the proven leader in outdoor wireless control solutions. The Company's lighting solutions are sold under various brands, including Lithonia Lighting®, Holophane®, Peerless®, Gotham®, Mark Architectural Lighting™, Winona® Lighting, Healthcare Lighting®, Hydrel®, American Electric Lighting®, Carandini®, Antique Street Lamps™, Sunoptics, Sensor Switch®, Lighting Control & Design™, Synergy® Lighting Controls, Pathway Connectivity Solutions®, Dark to Light®, ROAM®, RELOC® Wiring Solutions, Acculamp® and eldoLED®.
CONTACTS
Neil Egan

Director, Communications

United States

Neil.Egan@acuitybrands.com

770-860-2957