Acuity Brands Introduces State-of-the-Art OLED Lighting Design Concepts at LIGHTFAIR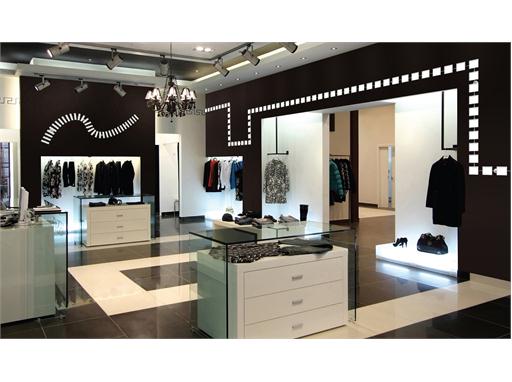 Acuity Brands will be demonstrating three new advancements in OLED luminaires at LIGHTFAIR® International 2013, April 23-25, in Philadelphia. Each energy-saving OLED luminaire is designed to enhance architectural spaces through their flexible, customizable form factors and give users novel ways to experience and design with light.
Peter Ngai, Acuity Brands Lighting Vice President of Research and Development, Innovation and Technology, said "Experts at our OLED Lighting and Design Center continue to push the boundaries of what OLED technology can deliver. Our luminaires demonstrate new dimensions in human connectivity to our lighting environment, made possible through interactions with the pleasing, fluid lighting expressions only the OLED source can achieve."
The following three OLED luminaire concepts will be on display at LIGHTFAIR in the Acuity Brands booth #801. Official launch dates for commercial applications of these concepts are planned to be announced later this year.
MODELO™ OLED luminaires from Winona®​ will enable the mixing and matching of square and rectangular panels to build personalized ceiling and wall luminaires. Configurations can include straight, curved, round, oval and square patterns. MODELO OLED luminaires will be suitable for applications such as corporate, hospitality, retail, residential and museums.
OLED Marker™ Series luminaires also from Winona have a unique slim appearance and can be combined with various faceplate shapes and panel finishes for overall design flexibility. Available with white or amber OLED panels, this low-power lighting system will be best suited for indoor applications such as healthcare facilities, residential and corporate spaces where accent, highlight, and orientation lighting is desired, and in areas where low-ambient lighting levels are needed.
Lumen Being OLED luminaires from Peerless®​ create a personal envelope of light controlled by individual preferences. This luminaire allows users to set and adjust a variable brightness gradient using gestural controls. A simple wave of the hand adjusts the brightness as well as how the luminaire distributes light to the task or ambient environment. Alternatively, pre-programmed settings may be used to select directional brightness. Comprised of 20 rectangular OLED panels, the Lumen Being OLED luminaire has been developed in portable desk mount and floor-standing models. Ideal applications include commercial offices, reception areas, library study areas and hotel lounges.
To learn more about OLED technology from Acuity Brands, visit http://www.acuitybrandsoled.com/​.
CONTACTS
Neil Egan

Director, Communications

United States

Neil.Egan@acuitybrands.com

770-860-2957