Acuity Brands Introduces New Commercial Office Solution Sets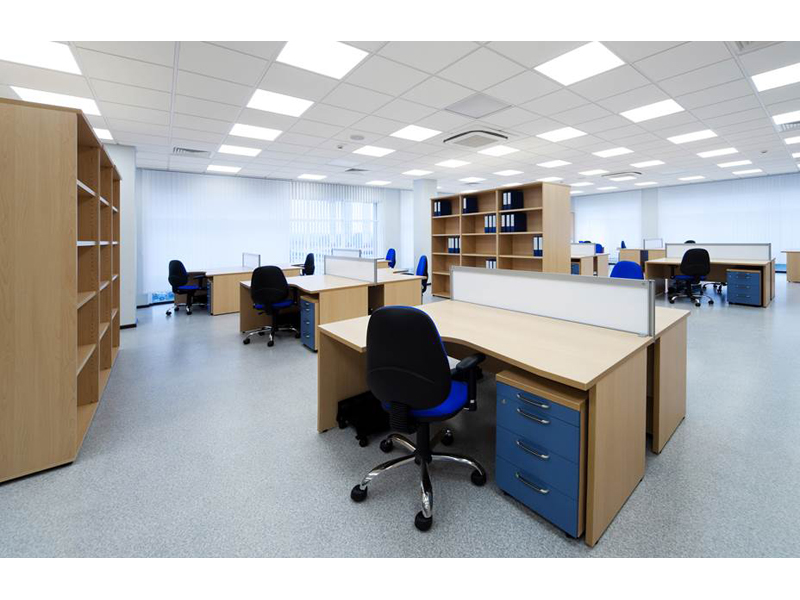 Next-Gen Digital Illumination Systems Offer Future-Proof Technology
ATLANTA – February 27, 2015 -- Acuity Brands, Inc.​ (NYSE: AYI) announced the release of its first in a series of Commercial Office Solutions Sets. This innovative, integrated lighting and controls solution for Private Office applications combines the Acuity Brands® FS series of recessed LED Luminaires featuring eldoLED® technology, with its award-winning nLight® control technology from Acuity Controls.
"We recognize the need for a solutions approach to our offering to allow our customers to fulfill their lighting needs now, but these products will also be poised for the future – with fully-integrated and network-enabled luminaires," said Fawaz Khalil, Vice President, VP-Vertical Marketing & Solutions, Acuity Brands Lighting. 
"Our Commercial Office Solution Set speaks to the need for advanced networking and control capability, combined with an economical yet high-quality luminaire. We want to be cost efficient while still providing energy savings, quality illumination and modern aesthetics." said Tim O'Brien, Vice President-Product Marketing, Acuity Brands Lighting.
The Set is a "one stop shop" for a back-to-front lighting system for a Private Office or similar configuration that includes controls to meet any level of sophistication the job dictates.  And because the entire system comes from one manufacturing source, the system will be accurate, complete and aligned with an application's specific needs – turning complexity into simplicity by providing interoperability of all the key elements.
For more information, please visit www.acuitybrands.com/CommercialOffice​.
About Acuity Brands
Acuity Brands, Inc. is a North American market leader and one of the world's leading providers of lighting solutions for both indoor and outdoor applications. With fiscal year 2014 net sales of $2.4 billion, Acuity Brands employs approximately 7,000 associates and is headquartered in Atlanta, Georgia with operations throughout North America, and in Europe and Asia. The Company's lighting solutions are sold under various brands, including Lithonia Lighting®, Holophane®, Peerless®, Gotham®, Mark Architectural Lighting™, Winona® Lighting, Healthcare Lighting®, Hydrel®, American Electric Lighting®, Carandini®, Antique Street Lamps™, Sunoptics®, RELOC® Wiring Solutions, Acculamp®, eldoLED® and Acuity Controls. For more information, visit www.acuitybrands.com​​.
CONTACTS
Kate Thacker

Account Manager

United States

404-879-9278