Acuity Brands Introduces Luminaires with Tunable White Technology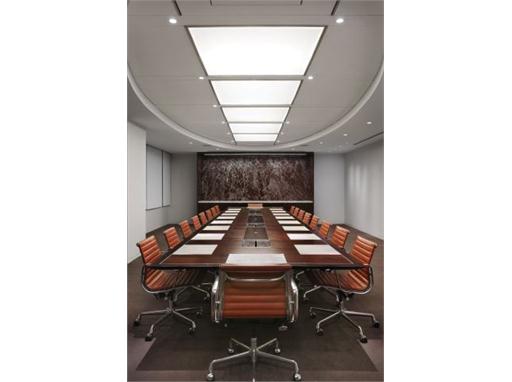 LED luminaires feature tunable white light engines for exceptional efficiency and color quality.  
Acuity Brands will demonstrate luminaires with patent-pending tunable white light engines at LIGHTFAIR® International​ 2013, April 23-25, in Philadelphia 2013. These light engines are capable of varying in a continuous manner warm or cool white color temperatures and adjutsting hue. The ability to control the lighting spectrum enables the luminaires to mimic the natural variations of sunlight.
"By using tunable white light engines, LED luminaires can provide a superior level of light quality with precise control of color. Designers are no longer limited in their selection of luminaire types by available color options," said Tyler Moon, Acuity Brands Lighting Vice President and General Manager, Specialty Brands. "Now, not only can the light color change with time of day, but multiple light distribution styles – for instance, soft volumetric lighting and downlighting – also can seamlessly match in any space.
"The advantage to mimicking the natural variations of sunlight is that our bodies are innately connected to the flows of nature," Moon continued. "The variation of sunlight color temperature during the day controls our circadian rhythm, and positively impacts our mood and even our health." 
Acuity Brands will showcase two new LED luminaires using tunable white light engines at the LIGHTFAIR International trade show. These products integrate with controls to create a soft, sky-like light to customize the appearance of interior environments and are expected to be available in Fall 2013.
EVO® LED downlights from Gotham® ​, available in 4-inch and 6-inch round and square apertures, are ideal for common applications such as churches, auditoriums, office spaces, medical facilities and restaurants.
Veil™ LED luminaires from Mark Architectural Lighting™ ​ feature a flexible translucent PVC membrane that controls glare and softly scatters light throughout spaces such as lobbies, corporate offices and healthcare facilities.
To adjust to the best white light quality for a space, each LED luminaire features a high level of control connectivity through industry standard DMX and Remote Device Management (RDM) protocols.
Tunable white technology will be on display at LIGHTFAIR® International during guided tours of Lighting Inspirations, a special exhibit in the Acuity Brands booth #801 from April 23 – 25, 2013.
To learn more about LED luminaires from Acuity Brands, please visit www.acuitybrands.com​.
CONTACTS
Neil Egan

Director, Communications

United States

Neil.Egan@acuitybrands.com

770-860-2957