Acuity Brands Introduces Innovative BLANCA White LED Luminaires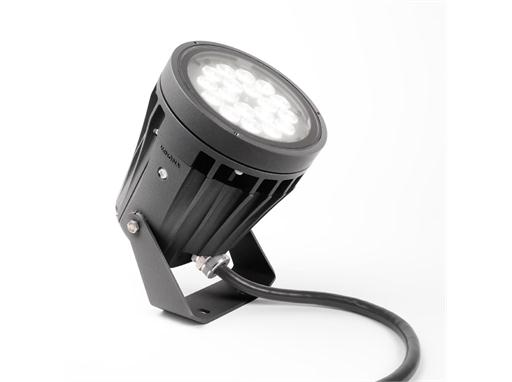 Acuity Brands, Inc.​ introduces BLANCA™ 700 Series spot, flood, linear surface and linear cove white LED luminaires from Winona®​. BLANCA white LED luminaires provide a smooth, uniform distribution of light to wash or graze applications such as commercial building facades, architectural details, landmarks, hospitality and architainment.
"BLANCA LED luminaires are designed to illuminate architectural features with a beautiful light quality to enhance aesthetics and details of the target feature," said Patrick Brown, Winona Senior Product Value Stream Manager. "With four specific white LED color temperatures, we can provide color consistency across the BLANCA 700 series."
BLANCA white LED luminaires are IP66 rated to weather the elements. They provide premium performance in both lumen output and energy efficiency. BLANCA LED luminaires are available in a variety of color temperatures (2700K, 3000K, 3500K, 4000K) and multiple distributions, making it easy to select an appropriate optic distribution for any application.
To learn more about BLANCA LED luminaires, visit www.winonalighting.com​ or  www.acuitybrands.com​.
About Acuity Brands
Acuity Brands, Inc. is a North American market leader and one of the world's leading providers of lighting solutions for both indoor and outdoor applications. With fiscal year 2012 net sales of over $1.9 billion, Acuity Brands employs approximately 6,000 associates and is headquartered in Atlanta, Georgia with operations throughout North America, and in Europe and Asia. The company's lighting solutions are sold under various brands, including Lithonia Lighting®, Holophane®, Peerless®, Gotham®, Mark Architectural Lighting™, Winona®, Healthcare Lighting®, Hydrel®, American Electric Lighting®, Carandini®, Antique Street Lamps™, Tersen®, Sunoptics®, Sensor Switch®, Lighting Control & Design™, Synergy® Lighting Controls, Pathway Connectivity™, Dark to Light®, ROAM®, RELOC® Wiring Solutions, Acculamp® and eldoLED®. 
CONTACTS
Neil Egan

Director, Communications

United States

Neil.Egan@acuitybrands.com

770-860-2957