Acuity Brands Introduces Finance Program, Selects Key Equipment Finance as Partner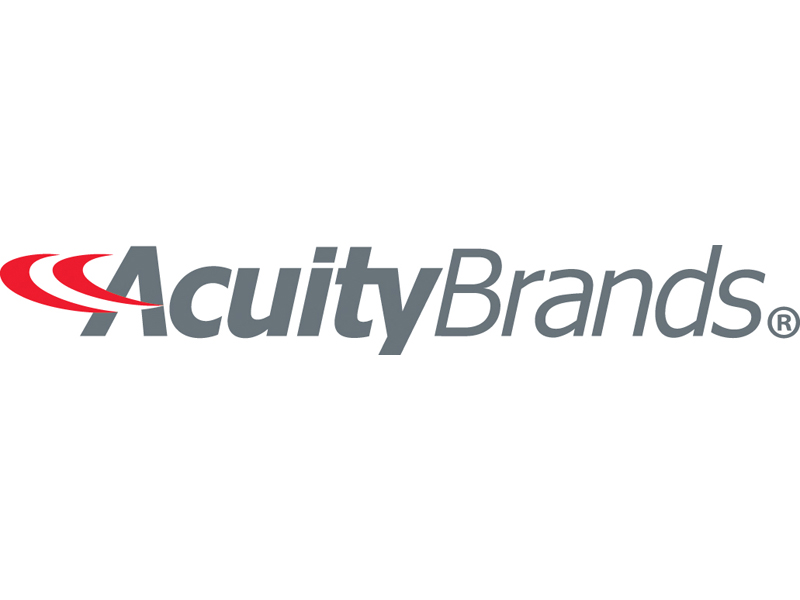 ATLANTA – April 7, 2015 – Acuity Brands, Inc. (NYSE: AYI)  and Key Equipment Finance today announced that the two companies have teamed up to provide flexible financing solutions to qualified Acuity Brands customers converting to energy-efficient LED lighting and installing smart lighting networks. Key Equipment Finance is one of the largest bank-held equipment finance companies in the U.S. and an affiliate of KeyCorp (NYSE: KEY).
The arrangement will provide customers of Acuity Brands -- a leading provider of indoor and outdoor LED lighting solutions -- with flexible financing options that cover the total cost of upgrading to an energy-efficient LED smart lighting network that may include a platform for connecting to the Industrial Internet of Things (IIoT). By doing so, customers can take full advantage of Acuity Brands' LED lighting and controls solutions, which can include installation, design and layout, training, commissioning of networked lighting controls, maintenance and other soft costs. Financing with Key Equipment Finance also gives customers the ability to conserve cash and take advantage of the benefits and flexibility of financing capital equipment.
Customers who may want to take advantage of this opportunity include those managing qualified municipalities, industrial complexes, educational institutions, healthcare facilities and other businesses that may benefit from financing into one, predictable monthly payment for the complete bundle of services and products from Acuity Brands.
"Organizations are eager to attain the benefits of LED lighting and IIoT, and our partnership with Key Equipment Finance is hastening their ability to adopt this business-transformative technology," said Fawaz Khalil, VP Vertical Markets & Solutions, at Acuity Brands Lighting, Inc. "This comprehensive finance option removes the requirement of an initial outlay of capital, and allows the customer to start reaping the energy savings and lighting quality benefits of LED on day one. In most cases, the energy savings from replacing conventional lighting sources with LED will pay for the upgrade costs completely."
Acuity Brands cited Key Equipment Finance's 40 years' of industry experience and its longstanding relationship with the company as primary reasons for selecting Key Equipment Finance as its finance partner.
"We look forward to working with the team at Acuity Brands to implement this innovative finance program, which is designed with their customers' needs in mind," said Brian DePonte, Senior Vice President of Innovation Markets at Key Equipment Finance. "Acuity Brands' customers can enjoy the energy savings, reduced operating expenses, increased functionality, and improved lighting quality of a smart LED lighting network with one predictable monthly payment for the complete package."
For more information about Acuity Brands lighting solutions, visit www.acuitybrands.com. For more information about Key Equipment Finance, visit www.keyequipmentfinance.com.
About Acuity Brands
Acuity Brands, Inc. is a North American market leader and one of the world's leading providers of lighting solutions for both indoor and outdoor applications. With fiscal year 2014 net sales of $2.4 billion, Acuity Brands employs approximately 7,000 associates and is headquartered in Atlanta, Georgia with operations throughout North America, and in Europe and Asia. The Company's lighting solutions are sold under various brands, including Lithonia Lighting®, Holophane®, Peerless®, Gotham®, Mark Architectural Lighting™, Winona® Lighting, Healthcare Lighting®, Hydrel®, American Electric Lighting®, Carandini®, Antique Street Lamps™, Sunoptics®, RELOC® Wiring Solutions, eldoLED® and Acuity Controls.
About Key Equipment Finance
Key Equipment Finance has been in the equipment finance business for 41 years and is one of the largest bank-based equipment finance providers in the U.S. The company provides tailored equipment lease and finance solutions for commercial clients and government entities. Through its manufacturer and vendor alliances unit, equipment finance programs are developed for manufacturers, distributors and resellers.
Key Equipment Finance's specialty finance group includes a specialty finance lending team, which provides structured facilities to various sectors of the specialty finance market, and a lease capital markets team to support corporations looking to optimize risk and revenue. Headquartered outside Denver, Colorado, Key Equipment Finance manages $9.1 billion in assets and originates $4.3 billion of equipment financing annually. For more information, visit http://www.keyequipmentfinance.com.
About KeyCorp
KeyCorp was organized more than 160 years ago and is headquartered in Cleveland, Ohio.  One of the nation's largest bank-based financial services companies, Key had assets of approximately $93.8 billion at December 31, 2014.
Key provides deposit, lending, cash management and investment services to individuals and small and mid-sized businesses in 12 states under the name KeyBank National Association.  Key also provides a broad range of sophisticated corporate and investment banking products, such as merger and acquisition advice, public and private debt and equity, syndications and derivatives to middle market companies in selected industries throughout the United States under the KeyBanc Capital Markets trade name.  For more information, visit https://www.key.com/. KeyBank is Member FDIC.
CONTACTS
Lauren Fincher

Assistant Account Executive

United States

Lauren.Fincher@ketchum.com

+1 404 879 9294