Acuity Brands Introduces Energy-Saving Tear Drop LED Luminaires From Holophane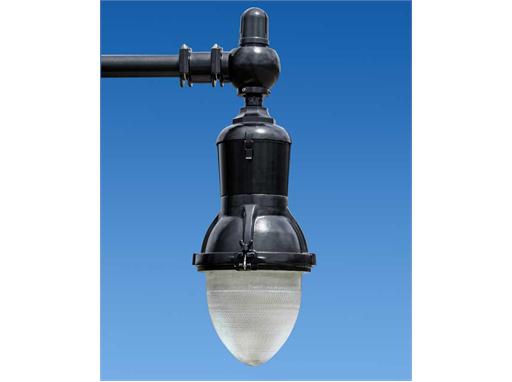 Holophane Pedestrian Tear Drop LED Series luminaires offer maximum energy efficiency and superior visibility in an array of outdoor lighting applications.
Acuity Brands, Inc.​ launches the new Pedestrian Tear Drop LED Series​ luminaire from Holophane®​. The new series combines a classic and elegant outdoor lighting design with modern, long-life LED light sources that reduce energy consumption, promote sustainability and minimize maintenance costs.
Ideal for a certified OEM retrofit, the backwards compatibility of Holophane Tear Drop LED luminaires provides seamless transition to LED technology with minimal disruption to infrastructure. The luminaires are also CSA listed as suitable for wet locations up to 30°C and 40°C ambient temperature, depending on wattage.
"The Pedestrian Tear Drop LED luminaire provides exceptional value to customers and is the perfect pedestrian scale companion to our urban scale Tear Drop LED," said Ben Prichard, Value Stream Manager, Period Outdoor. "The use of new technology in a classic design enables an easy retrofit or new install that is not only visually appealing, but is energy efficient, easy to maintain and promotes sustainability; it is a smart and simple lighting solution."
Tear Drop LED luminaires offer a dedicated thermal management system for source and component longevity and contain a precision optical system for optimum performance.
They are ideal for numerous street and area applications, including: city streets, urban boulevards, campuses, historic districts, parks and commercial developments. For more information on the features and benefits of the Pedestrian Teardrop LED Series luminaires, please visit www.holophane.com​ or acuitybrands.com​.
About Acuity Brands
Acuity Brands, Inc. is a North American market leader and one of the world's leading providers of lighting solutions for both indoor and outdoor applications. With fiscal year 2012 net sales of over $1.9 billion, Acuity Brands employs approximately 6,000 associates and is headquartered in Atlanta, Georgia with operations throughout North America, and in Europe and Asia. The company's lighting solutions are sold under various brands, including Lithonia Lighting®, Holophane®, Peerless®, Gotham®, Mark Architectural Lighting™, Winona®, Healthcare Lighting®, Hydrel®, American Electric Lighting®, Carandini®, Antique Street Lamps™, Tersen®, Sunoptics®, Sensor Switch®, Lighting Control & Design™, Synergy® Lighting Controls, Pathway Connectivity™, Dark to Light®, ROAM®, RELOC® Wiring Solutions, Acculamp® and eldoLED®.
CONTACTS
Neil Egan

Director, Communications

United States

Neil.Egan@acuitybrands.com

770-860-2957