Acuity Brands, Inc. Partners with Sensity Systems to Deliver Transformational LED Solutions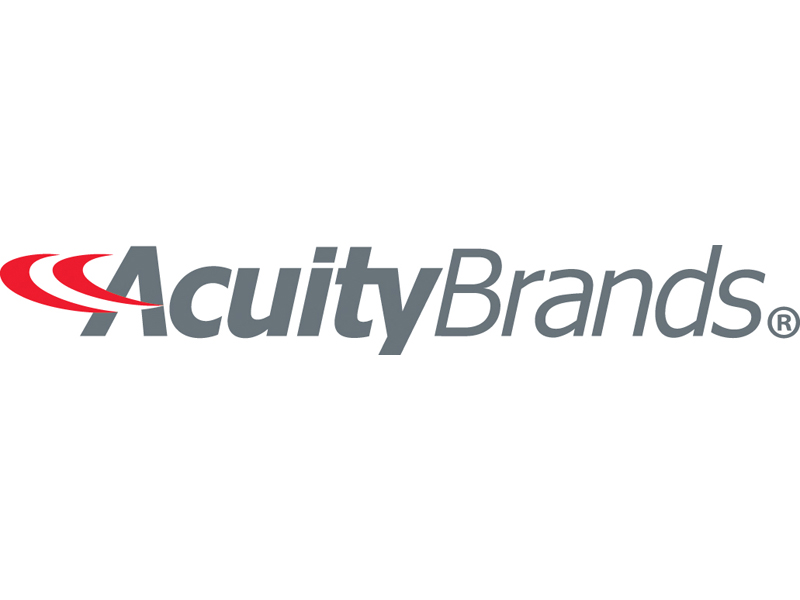 ATLANTA, GA and SUNNYVALE, CALIF. - March 17, 2015 - Acuity Brands, Inc.​ (NYSE: AYI), one of the world's leading providers of LED lighting solutions for both indoor and outdoor applications, today announces a strategic partnership with Sensity Systems​, a pioneer in light sensory networks. Acuity Brands and Sensity plan to create a joint solution that further transforms energy-efficient LED lighting into a smart, connected platform for the Industrial Internet of Things (IIoT).
As a Sensity NetSense Partner, Acuity Brands further expands its industry-leading smart outdoor lighting solutions capabilities by adding the ability to capture and transmit data near real-time, providing actionable insight and enabling a broad array of applications and services.
The smart lighting solutions targeted to cities, commercial and retail buildings, airports and universities will focus on improving energy conservation, public services, safety and security, parking, and a wide variety of other applications. Acuity Brands and Sensity are already in the process of implementing commercial deployments with select customers. Demonstrations of smart lighting applications and benefits will be on display at LIGHTFAIR International 2015 in New York City, May 5-7, at the Acuity Brands booth (#1640) and the Sensity booth (#3057).
Acuity Brands and Sensity expect that their joint solution will advance the goals of the U.S. Department of Energy's (DOE) Presidential Challenge for Advanced Outdoor Lighting. As part of the DOE's Better Buildings Initiative program, the Presidential Challenge aims to work with municipalities to upgrade 1.5 million U.S. street lights to high-efficiency LEDs over the next two years. Lighting renovations are the ideal vehicle to deploy a smart lighting network that will not only deliver important cost, safety, efficiency, energy and carbon pollution reduction benefits, but also transform the lighting quality of cities and provide added value beyond illumination. An educational webinar on "Meeting the Presidential Challenge for Advanced Outdoor Lighting" will be held live on April 8, 2015 at 11:00 a.m. PT (2:00 p.m. ET) - register​ now.
"An integrated platform that provides energy-efficient LED lighting with a sensor network to capture and transmit near real-time data will further enhance the business case for LED luminaire installations," said Vernon J. Nagel, Chairman, President and CEO, Acuity Brands, Inc. "We are delighted to be partnering with Sensity on a solution that has the promise to transform the outdoor lighting industry."
"Partnering with a lighting manufacturer of the caliber of Acuity Brands will propel our light sensory network vision to another level," said Hugh Martin, Chairman and CEO, Sensity Systems. "By leveraging the customer network and solutions of Acuity Brands and the next generation devices and applications from Sensity, our joint solution will make the IIoT more widely accessible and practical."
About Acuity Brands
Acuity Brands, Inc. is a North American market leader and one of the world's leading providers of lighting solutions for both indoor and outdoor applications. With fiscal year 2014 net sales of $2.4 billion, Acuity Brands employs approximately 7,000 associates and is headquartered in Atlanta, Georgia with operations throughout North America, and in Europe and Asia.  The Company's lighting solutions are sold under various brands, including Lithonia Lighting®, Holophane®, Peerless®, Gotham®, Mark Architectural Lighting(TM), Winona® Lighting, Healthcare Lighting®, Hydrel®, American Electric Lighting®, Carandini®, Antique Street Lamps(TM), Sunoptics®, RELOC® Wiring Solutions, eldoLED® and Acuity Controls. For more information, visit www.acuitybrands.com​.
About Sensity Systems
Sensity Systems uses energy-efficient LED lighting as the foundation for a high-speed, sensor-based light sensory network (LSN). The company enables light owners to capitalize on the LED conversion process by embedding sensing and networking technology within LED luminaires. With Sensity's open, privacy-by-design, multiservice NetSense platform, lighting owners are able to reduce energy costs and implement a variety of applications and services, including public safety, environmental and weather monitoring, parking management and location analytics. For more information, please visit www.sensity.com​.
CONTACTS
Kate Thacker

Account Manager

United States

404-879-9278