Acuity Brands Honored With Industry Award of Merit from NAED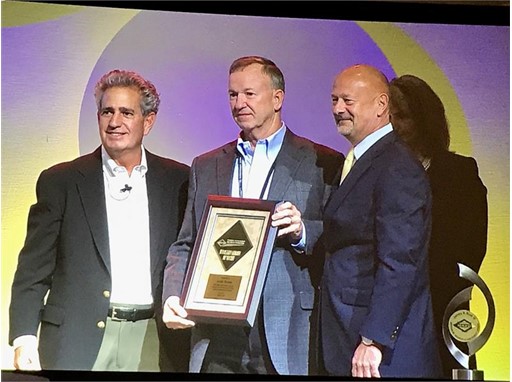 ATLANTA, GA – May 8, 2017
-
Acuity Brands, Inc
. (NYSE: AYI) announced today that it received the 2017 National Association of Electrical Distributors (NAED)
Industry Award of Merit
. This award is presented in recognition of a company or individual in the electrical manufacturing business that has been remarkably active in promoting and supporting the wholesale electrical distribution industry. Acuity Brands received this award for its dedication and commitment to both the NAED and the industry.  
The National Association of Electrical Distributors (NAED) honored industry leaders who have made significant contributions to the electrical industry with NAED Annual Achievement Awards. The awards, recognizing individuals and companies that embody the industry's highest standards, were presented during the 2017 
NAED National Meeting
 held in Boston.   
Accepting the award
on behalf of Acuity Brands: Vernon J. Nagel - Chairman, President and CEO, and John Kimmel – Vice President, Strategic Accounts.  
CONTACTS
Neil Egan

Director, Communications

United States

Neil.Egan@acuitybrands.com

770-860-2957