Acuity Brands Brings Versatility to Pedestrian Lighting Applications with New LED Area Luminaires from Lithonia Lighting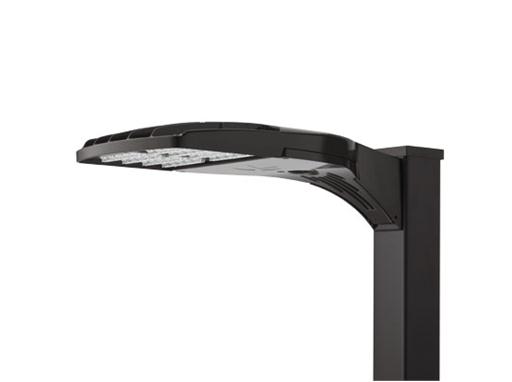 Acuity Brands, Inc.
​ redefines the pedestrian-scale lighting category with the Lithonia Lighting® D-Series LED Area Size 0 luminaire.
Designed to replace up to a 400W metal halide fixture, the D-Series LED Area Size 0 luminaire is available in 20 and 40 LED configurations, delivers 2,900 to 13,700 lumens and offers a choice of 11 optical distributions. Incredibly versatile, the D-Series LED Area Size 0 luminaire offers users the flexibility to configure the luminaire to suit their needs and meet the demands of even the most challenging sites such as small parking lots, municipal spaces and footpaths.
"Unlike most pedestrian-scale products, the D-Series LED Area Size 0 luminaire offers an unmatched level of flexibility," said Eric Gibson, Lithonia Lighting Value Stream Manager. "The ability to configure the product to meet a site's specific needs is proof positive that small scale luminaires can produce high quality results."
The D-Series LED Area Size 0 luminaire offers a diffuse drop lens that reduces pixilation and creates soft, comfortable illumination for pedestrians and motorists. The product also offers an integral motion sensor that enables bi-level and part-night scheduled dimming or ROAM® wireless monitoring and controls.
The luminaire is also highly energy efficient, saving up to 70 percent in energy costs per year compared to 400-watt metal halide fixtures.
The D-Series LED Area Size 0 luminaire is the latest addition to the Lithonia Lighting D-Series family. The collection also includes a Size 1, which can deliver more than 20,000 lumens, and a Size 2, which can deliver more than 26,000 lumens. For more information on the flexibility of the D-Series LED Area Size 0 luminaire, visit
www.lithonia.com
​ or
www.acuitybrands.com
​.
About Acuity Brands
Acuity Brands, Inc. is a North American market leader and one of the world's leading providers of lighting solutions for both indoor and outdoor applications. With fiscal year 2013 net sales of over $2 billion, Acuity Brands employs approximately 6,500 associates and is headquartered in Atlanta, Georgia with operations throughout North America, and in Europe and Asia.  The Company's lighting solutions are sold under various brands, including Lithonia Lighting®, Holophane®, Peerless®, Gotham®, Mark Architectural Lighting™, Winona® Lighting, Healthcare Lighting®, Hydrel®, American Electric Lighting®, Carandini®, Antique Street Lamps™, Sunoptics®, Axion™ Controls, Sensor Switch®, Lighting Control & Design™, Synergy® Lighting Controls, Pathway Connectivity™, Dark to Light®, ROAM®, RELOC® Wiring Solutions, Acculamp® and eldoLED®.
CONTACTS
Neil Egan

Director, Communications

United States

Neil.Egan@acuitybrands.com

770-860-2957