Acuity Brands and eldoLED Honored by Sapphire Awards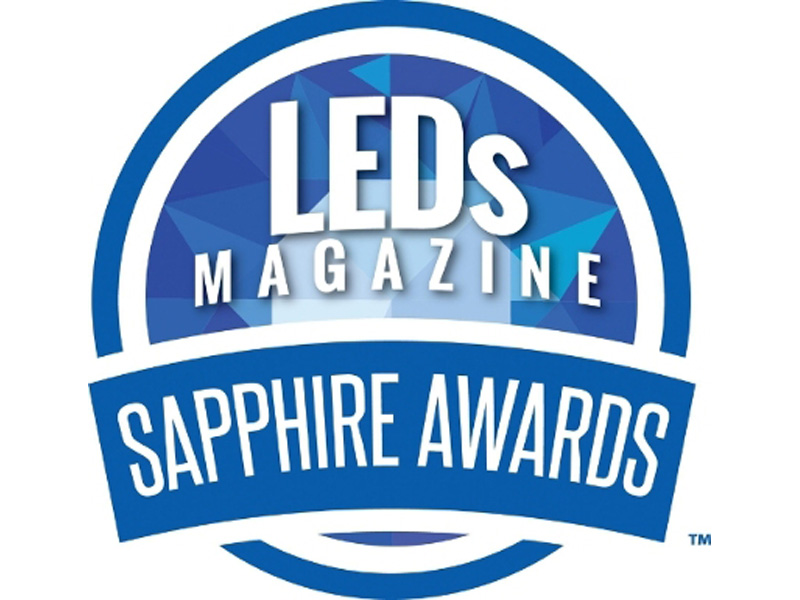 ATLANTA – March 6, 2015 – Acuity Brands, Inc.​ ​ (NYSE: AYI) was recognized by the LEDs Magazine Sapphire Awards for its product innovation in dimming technology. The SOLOdrive 360 family of products from eldoLED®, a world leader in the design and manufacturing of intelligent driver solutions for LED-based lighting systems, won the Sapphire Award for LED Drivers.
The Sapphire Awards recognize the top solid-state lighting products and LED-centric enabling technologies throughout the industry. The driver category focused on dimmability features, including smoothness and granularity; and the light level extremes a driver can support. The eldoLED SOLOdrive 360 family of products received four Sapphires, indicating "outstanding performance" for its dimmability features.
"SOLOdrive offers the industry's best Natural Dimming to dark, with programmability and customization that ensures it can deliver our customers' desired outputs, with maximum energy efficiency," said Albert Berghuis, VP Global OEM Sales, eldoLED. "We are honored to be recognized by LEDs Magazine for the work our team put into this exceptional driver family."
LEDs Magazine hosted the inaugural Sapphire Awards Gala in conjunction with the Strategies in Light conference in Las Vegas on February 25, 2015. The eldoLED SOLOdrive was selected from a pool of over 100 applicants and three finalists.
For more information on the SOLOdrive product line and eldoLED, please visit www.acuitybrands.com​ or www.eldoled.com​.
About Acuity Brands
Acuity Brands, Inc. is a North American market leader and one of the world's leading providers of lighting solutions for both indoor and outdoor applications. With fiscal year 2014 net sales of $2.4 billion, Acuity Brands employs approximately 7,000 associates and is headquartered in Atlanta, Georgia with operations throughout North America, and in Europe and Asia.  The Company's lighting solutions are sold under various brands, including Lithonia Lighting®, Holophane®, Peerless®, Gotham®, Mark Architectural Lighting™, Winona® Lighting, Healthcare Lighting®, Hydrel®, American Electric Lighting®, Carandini®, Antique Street Lamps™, Sunoptics®, RELOC® Wiring Solutions, eldoLED® and Acuity Controls. For more information, visit www.acuitybrands.com​​.
CONTACTS
Kate Thacker

Account Manager

United States

404-879-9278