2014 IES Progress Report Distinguishes Acuity Brands as Leader of Integrated LED Lighting and Controls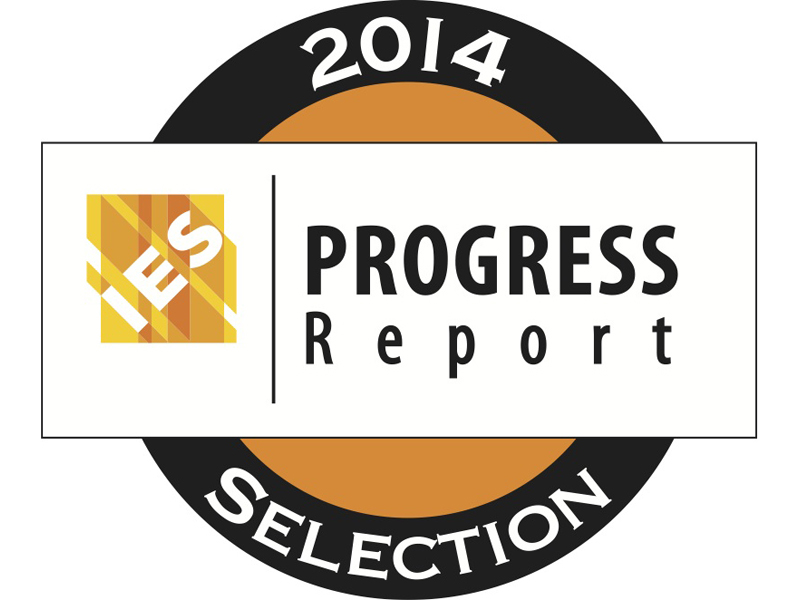 A total of 11 LED lighting and controls solutions from Acuity Brands, Inc.​ were selected for the 2014 Illuminating Engineering Society (IES) Progress Report, which showcases the year's most significant developments in the art and science of lighting. Among the products selected were indoor and outdoor LED luminaires and advanced lighting controls that can be integrated to create a total lighting solution - ideal for reducing energy and maintenance costs - that delivers the finest quality of lighting tailored for a variety of facility needs.    
The 2014 IES Progress Report Committee is mandated to "keep in touch with developments in the art and science of lighting throughout the world, and prepare a yearly review of achievements for the Illuminating Engineering Society." The 11 Acuity Brands achievements selected by IES include a variety of solutions for commercial, residential and industrial applications:
Lighting
Controls
"Acuity Brands is honored to be recognized by the IES Progress Committee for our lighting and controls solutions," said Jack Ries, Vice President, Solutions Portfolio, Acuity Brands Lighting. "Being recognized for 11 products is extraordinary given the strict evaluation criteria used for judging the more than 270 entries."
For more information about lighting solutions from Acuity Brands, visit www.acuitybrands.com​.
About Acuity Brands
Acuity Brands, Inc. is a North American market leader and one of the world's leading providers of lighting solutions for both indoor and outdoor applications. With fiscal year 2013 net sales of over $2 billion, Acuity Brands employs approximately 6,800 associates and is headquartered in Atlanta, Georgia with operations throughout North America, and in Europe and Asia.  The Company's lighting solutions are sold under various brands, including Lithonia Lighting®​, Holophane®​, Peerless®​, Gotham®​, Mark Architectural Lighting™, Winona®​ Lighting, Healthcare Lighting®​, Hydrel®, American Electric Lighting®​, Carandini®​, Antique Street Lamps™, Sunoptics®, Sensor Switch®​, Lighting Control & Design™, Synergy® Lighting Controls, Pathway Connectivity Solutions®​, Dark to Light®​, ROAM®​, RELOC®​ Wiring Solutions, Acculamp®​ and eldoLED®​.
CONTACTS
Neil Egan

Director, Communications

United States

Neil.Egan@acuitybrands.com

770-860-2957